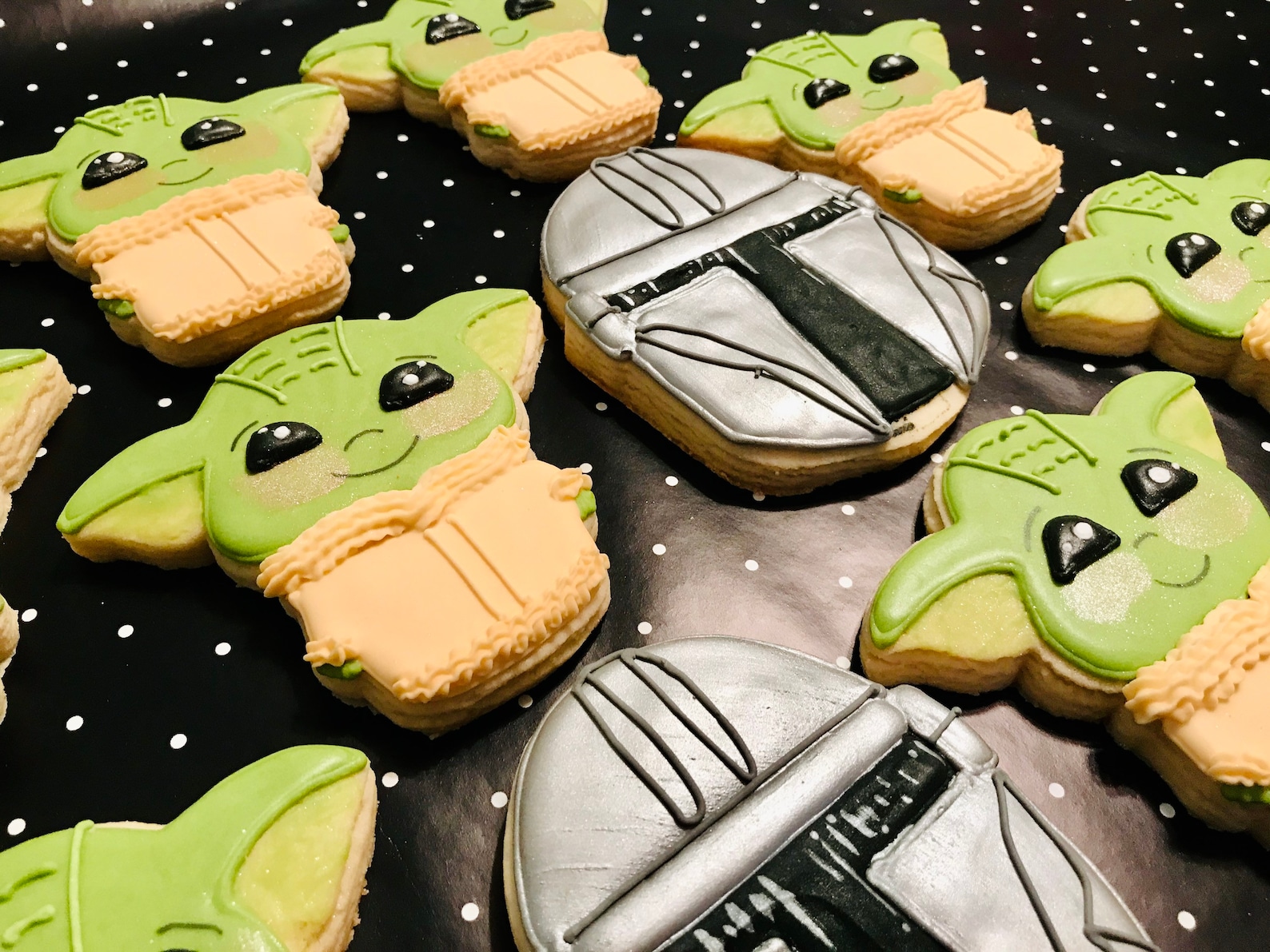 Baby Yoda Cookies | Mandalorian, Birthday Cookies
Enjoy a dozen (6 baby yoda cookies and 6 Mandalorian cookies) or a half dozen (3 baby yoda cookies and 3 Mandalorian cookies) for your celebrations! Enjoy binging the new series of the Mandalorian with these or make them the hit of your next party!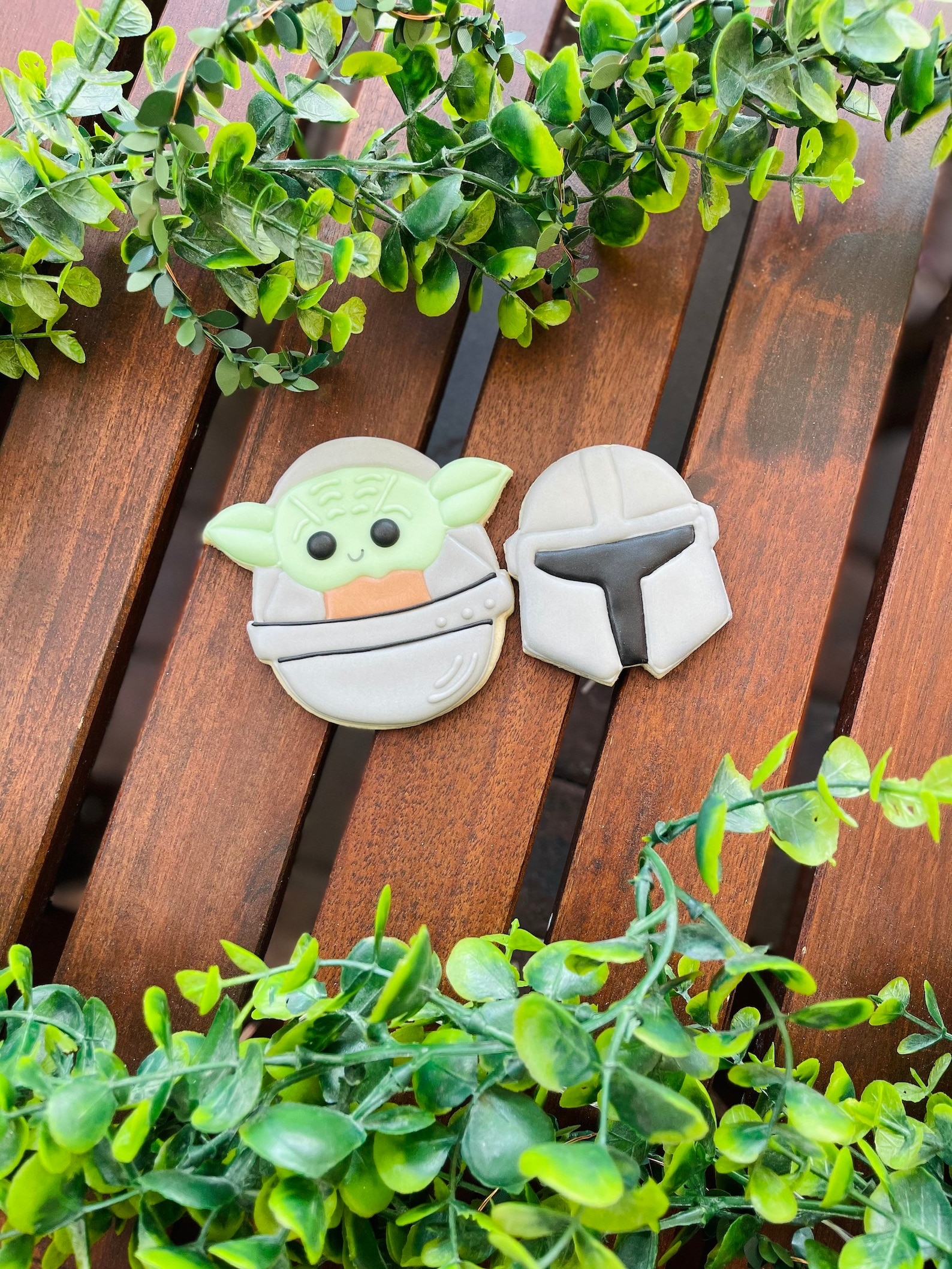 Grogu + Mando Cookie Set | Baby Yoda| Mandalorian
All cookies are made using high quality ingredients & decorated with scratch made royal icing & sugar details.
Birthday Cake flavor is our vanilla cookie w/ sprinkles for an extra fun surprise!
Each cookie is 3-4 inches tall & comes individually heat sealed in clear plastic to preserve freshness, boxed together.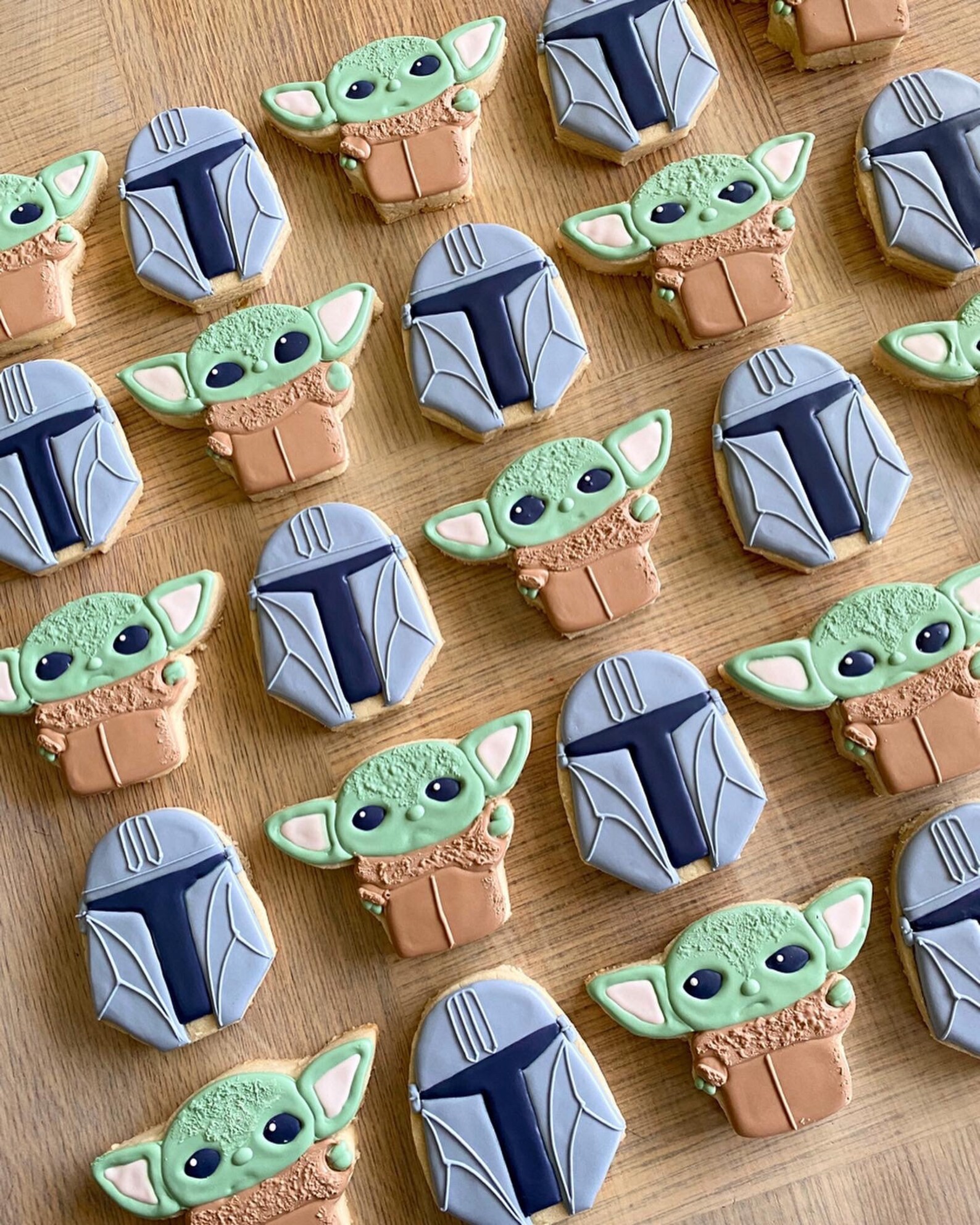 Vegan Baby yoda cookies | mandalorian cookies

– Orders can definitely be placed ahead of time as the cookies are always baked fresh just before shipping no matter how early you order.
You have the the option to choose mini sizes and regular sizes.
6 baby yodas
6 mandalorian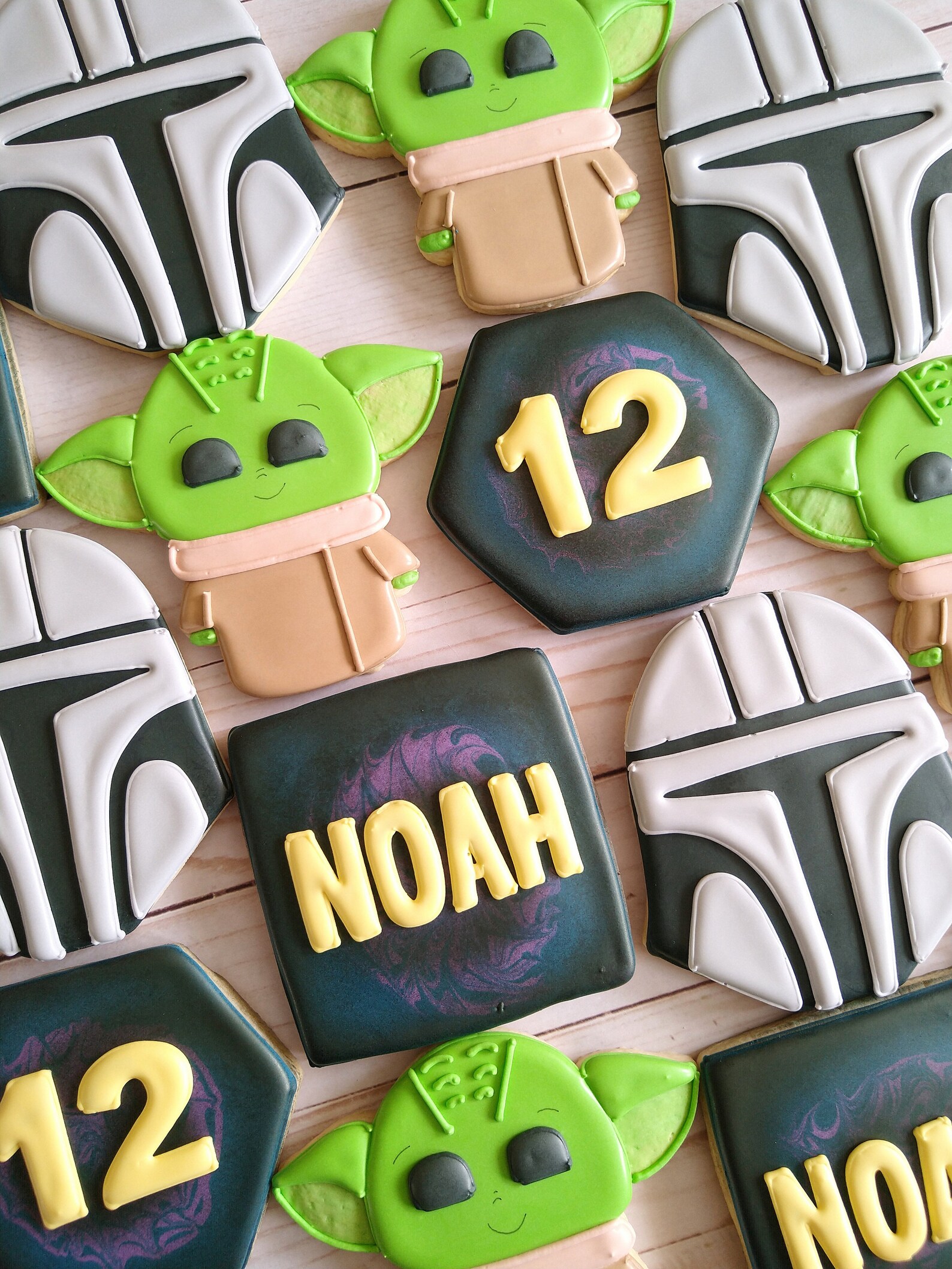 Yoda Cookies/Star Wars Cookies

-Price is per dozen (12 cookies)
-As you prepare for your order, please specify in a message the 4 designs that you would like.
-All orders are freshly baked and are final sale
Ingredients
Our decorated cookies use the same basic ingredients; all-purpose flour, butter, sugar, vanilla, egg, salt, powdered sugar, and merengue powder.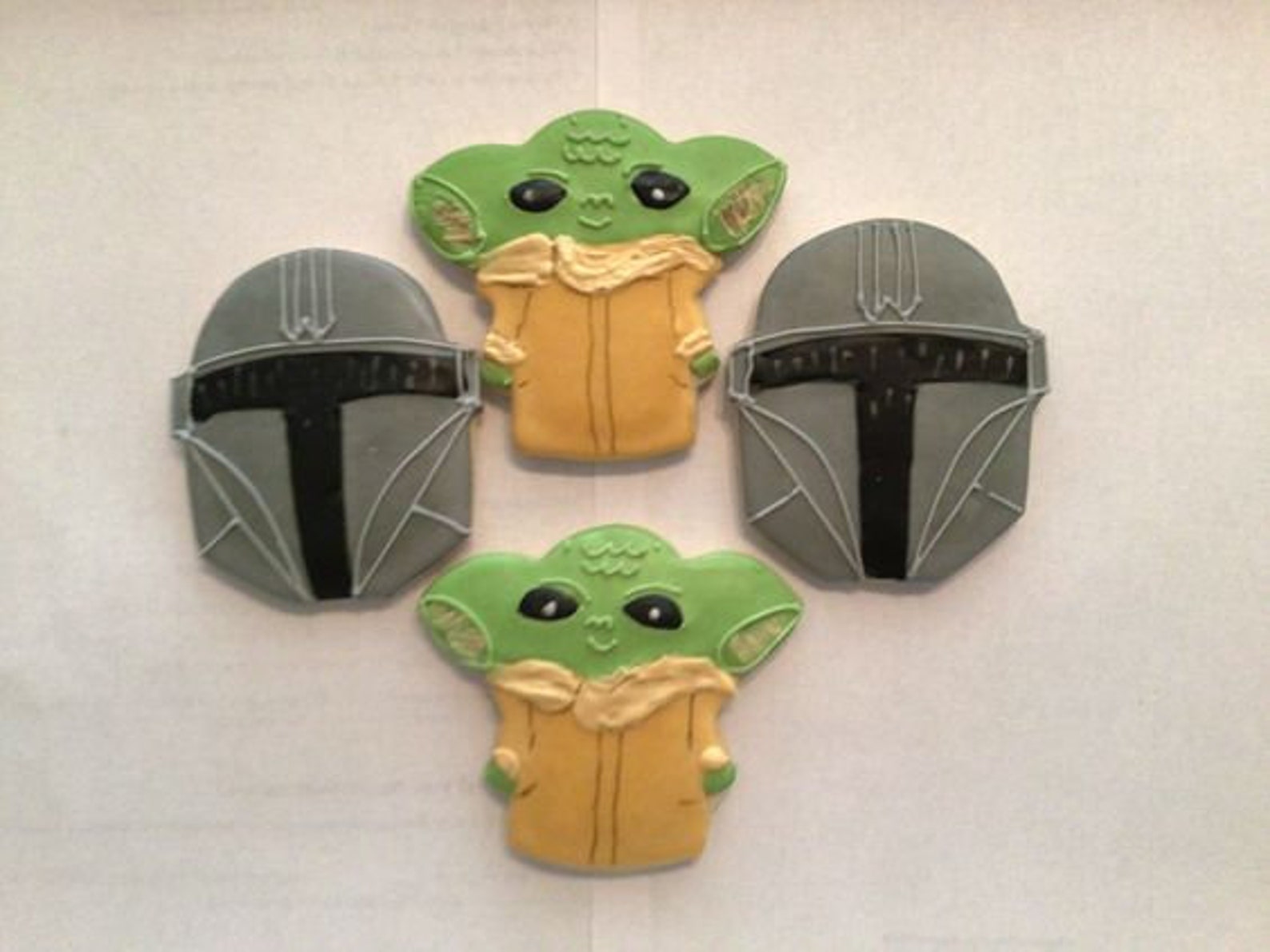 Colors may be customized. Please feel free to ask!
This is a sugar cookie base decorated with a colored meringue icing.
Each cookie order consist of 12 cookies.
Welcome to Cookie Nibble! Cookies are one of my favorite desserts and favorite topic for a blog because there are so many types of cookies to be enjoyed. I like looking at unique cookie designs for special occasions and holidays and finding interesting designers who make them fun to look at and inspire us to create our own designs. I hope you enjoy looking at these cookies as much as I do and have fun on this site!