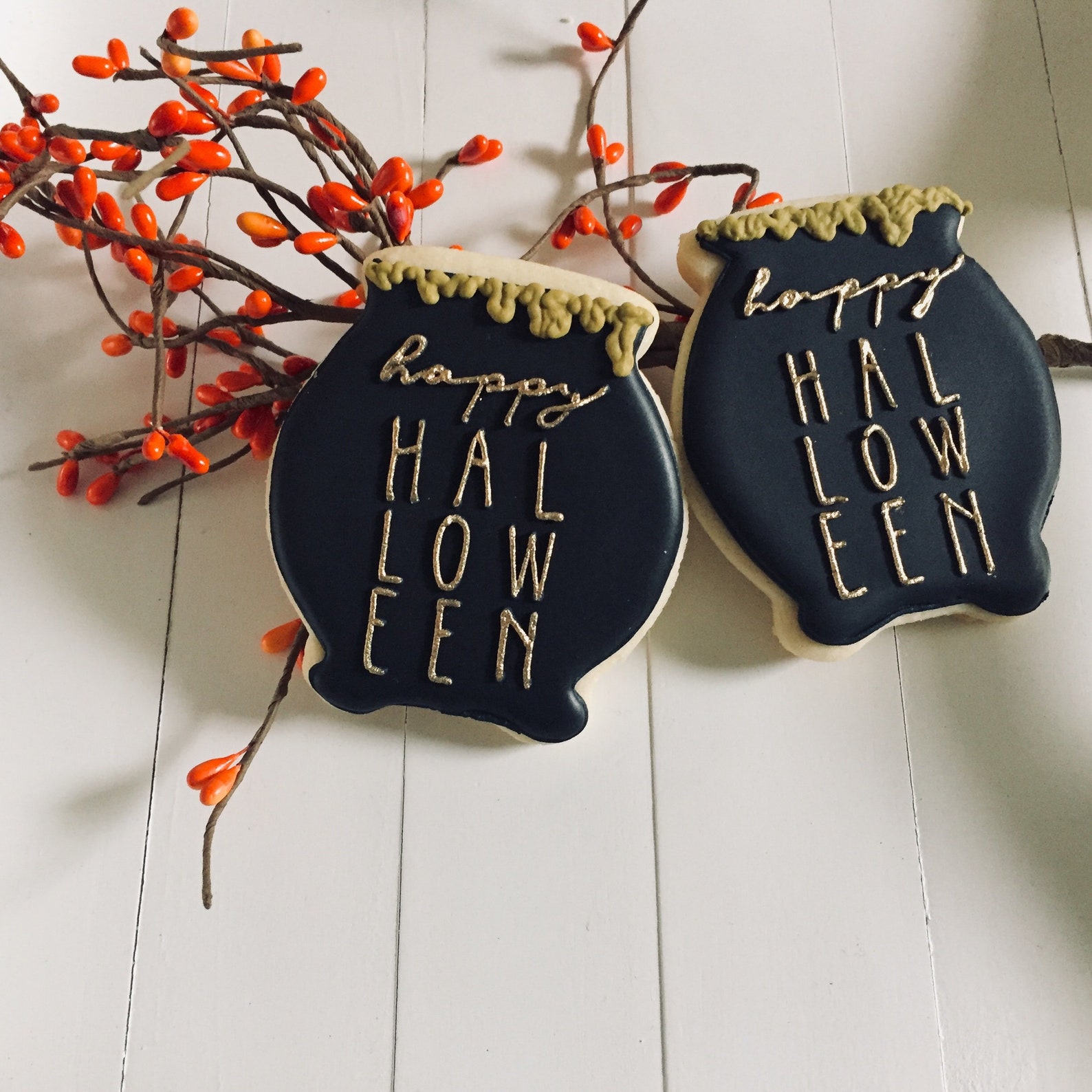 Elegant Halloween Cookies One Dozen

Have a special Halloween event to attend? Want something that will stand out at your party? These delicious edible sugar cookie cauldrons and bats are as cute as they are tasty!
One Dozen assortment of the cookies as you see listed (6 of the cauldrons and 6 bats)
•One dozen of all Cauldrons
•One dozen of all Bats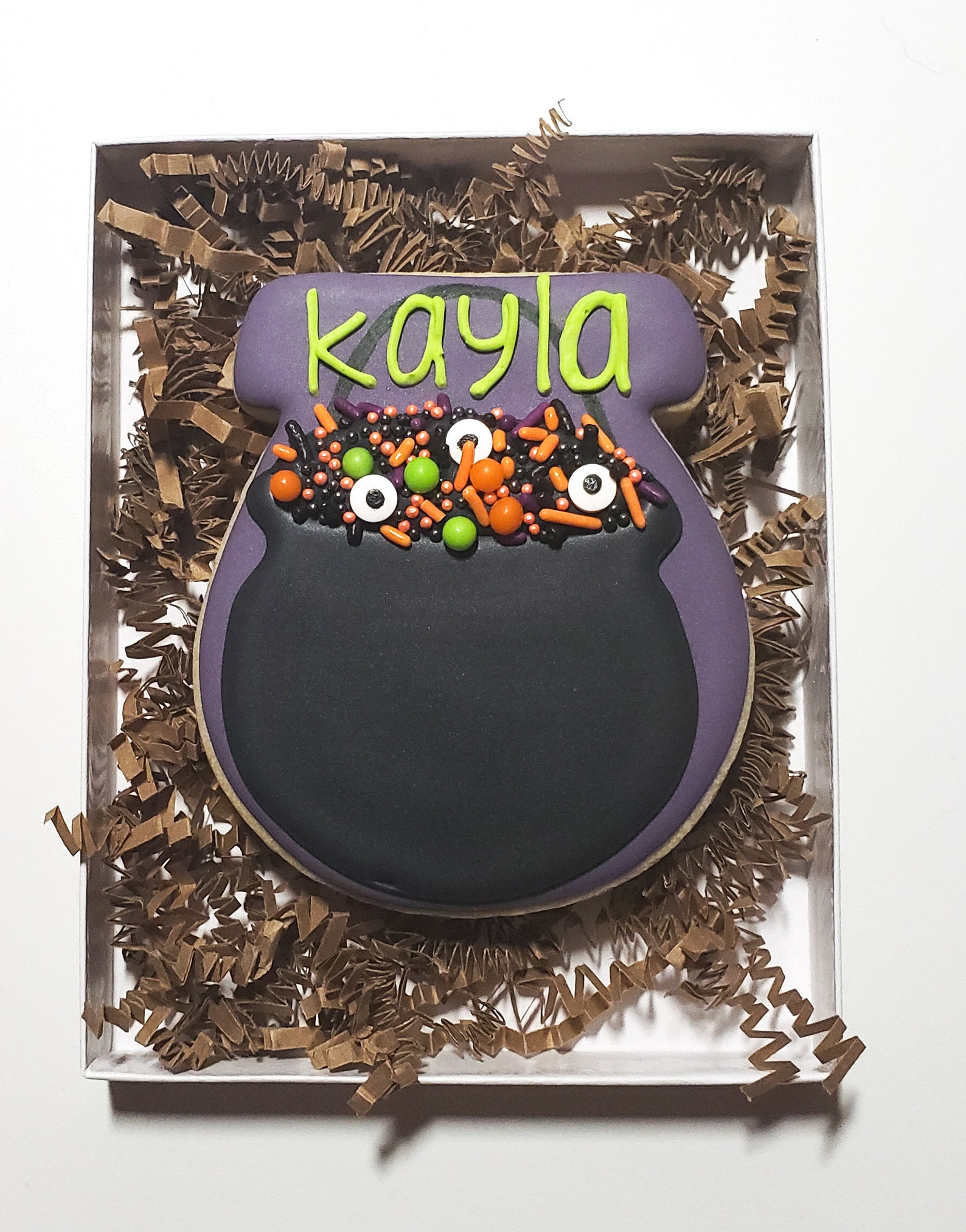 Personalized Halloween Cauldron Cookie Gift

Sugar Cookie: Butter, All Purpose Flour, Granulated Sugar, Eggs, Pure Vanilla Extract
Cookie Icing: Confectioner's Sugar, Corn Syrup, Meringue Powder, Vanilla, Lemon Extract, Water, and Food Colorings.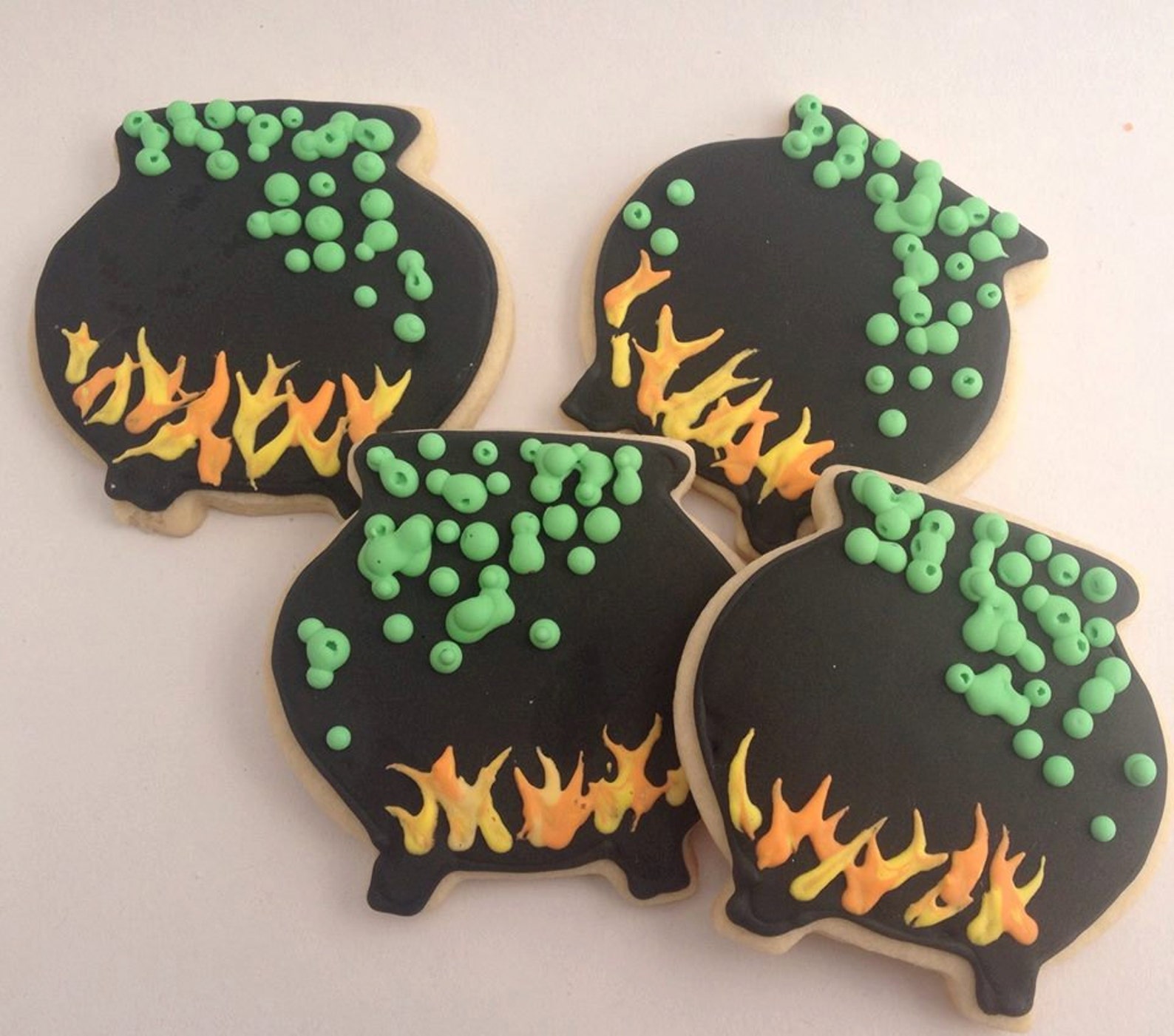 Witches Cauldrons are perfect for your little trick or treater or for your Halloween table treats for kids and adults alike. My Grandchildren love receiving these beautiful cookies instead of candy!
Your order will consist of 12 delicious beautifully iced homemade cookies.
Each cookie comes individually packaged in a heat sealed wrapper.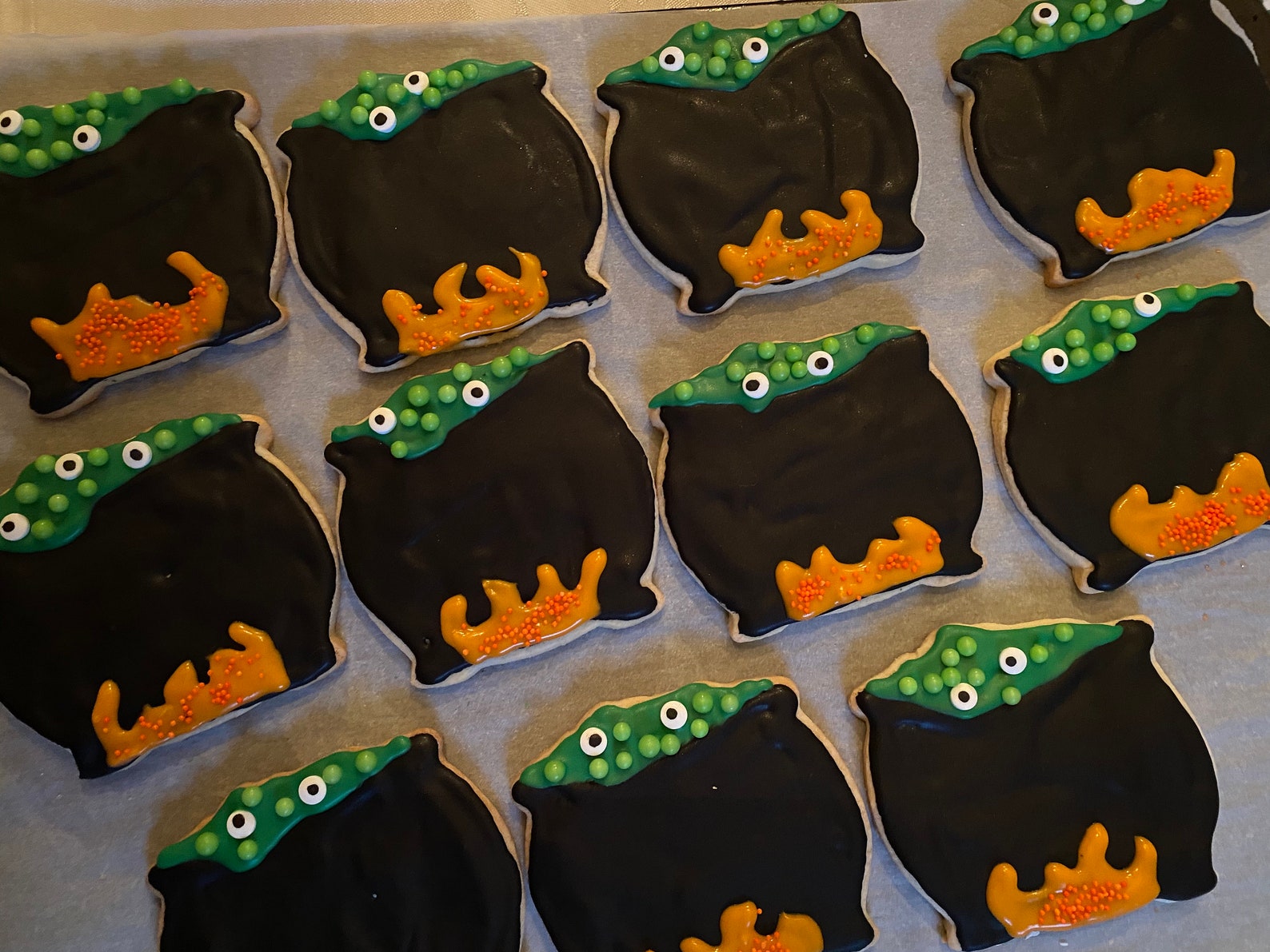 Halloween witches cauldron cookies kids Halloween party

This listing is for one dozen individually wrapped cauldron cookies. They are great addition to your adult or kids Halloween party. Materials: Sugar, flour, butter, baking powder, egg, royal icing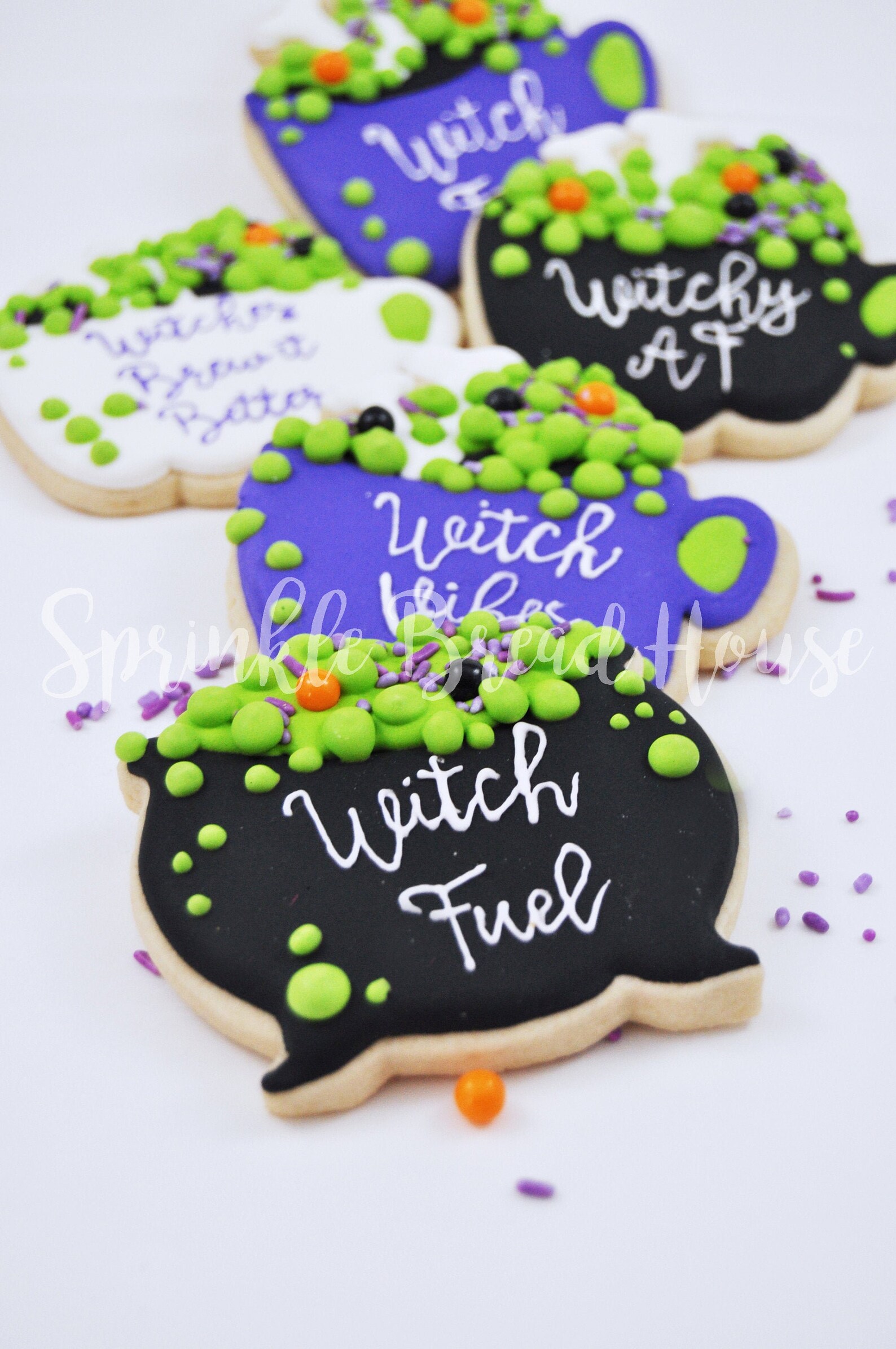 Witches Brew potions sugar cookies – wicked witch cookies
This listing is for our Witch's Brew cookies. The cookies are about 3.75 by 4 inches.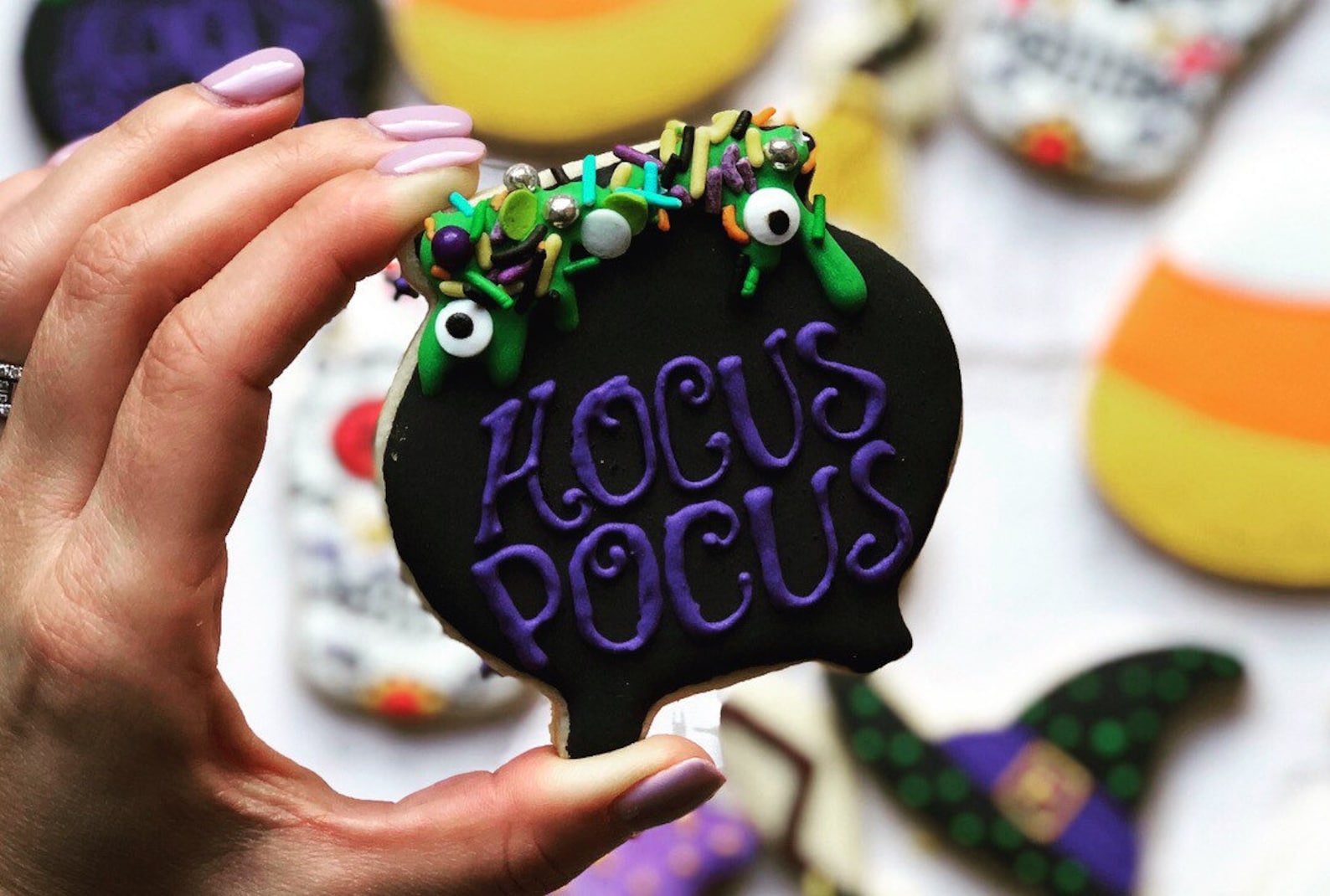 Vanilla or chocolate cauldron sugar cookies
Here are More Halloween Cookies
Bat Cookies
Black Cat Cookies
Boo Cookies
Cauldron Cookies
Frankenstein Cookies
Ghost Cookies
Halloween Cookies
Halloween Mickey Mouse Cookies
Haunted House Cookies
Jack O Lantern Cookies
Mini Halloween Cookies
Skeleton Cookies
Skull Cookies
Vampire Cookies
Zombie Cookies
Halloween Oreo Cookies
Halloween Oreo Cookies
Jack O Lantern Oreo Cookies
Mummy Oreo Cookies
Skull Oreo Cookies
Spider Oreo Cookies
Halloween Macarons
Halloween Fortune Cookies
Halloween Fortune Cookies
Skull Fortune Cookies
Zombie Fortune Cookies
Halloween Oreo Cookie Pops
Welcome to Cookie Nibble! Cookies are one of my favorite desserts and favorite topic for a blog because there are so many types of cookies to be enjoyed. I like looking at unique cookie designs for special occasions and holidays and finding interesting designers who make them fun to look at and inspire us to create our own designs. I hope you enjoy looking at these cookies as much as I do and have fun on this site!