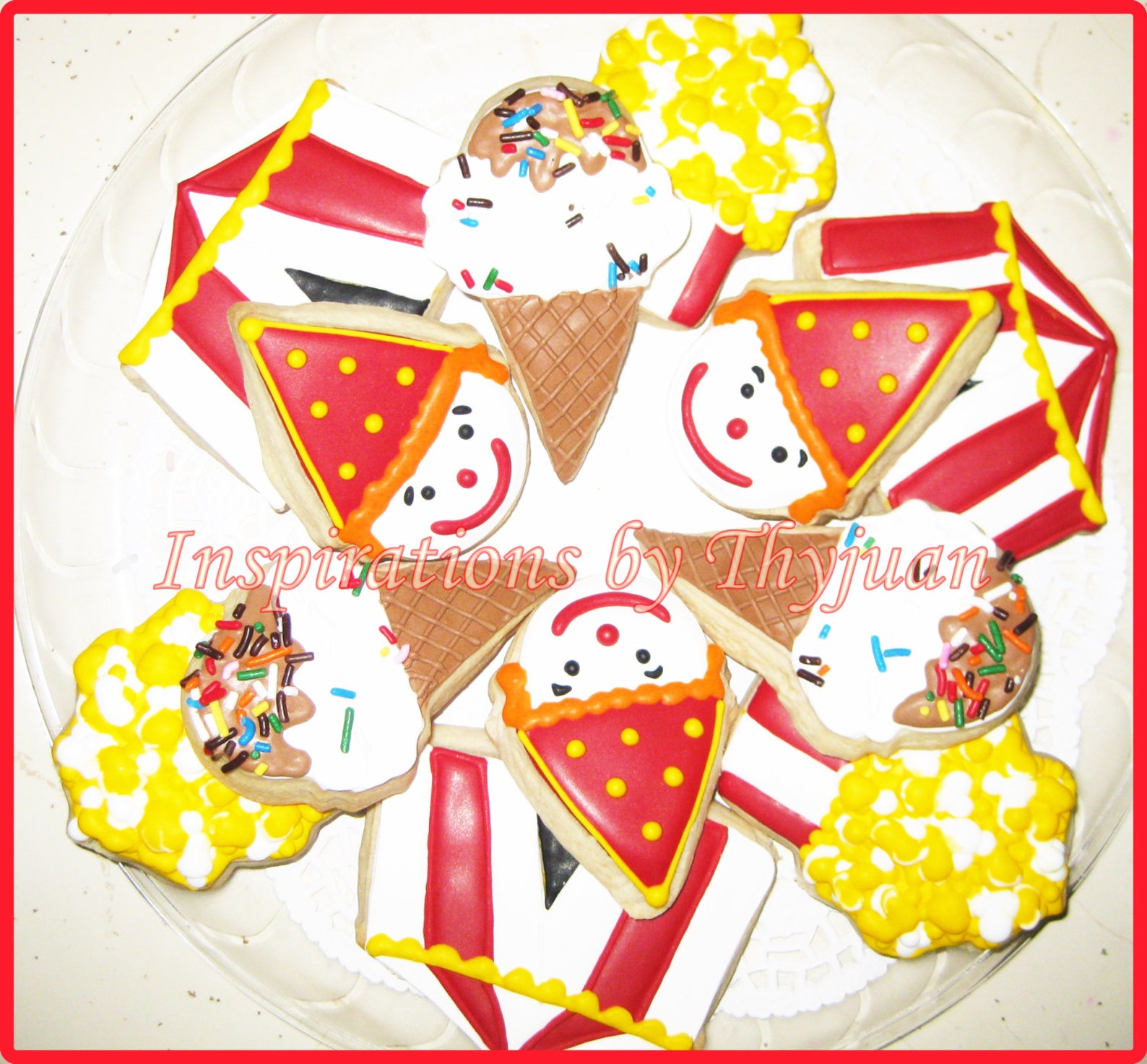 These Sugar Cookies are the perfect way to celebrate the circus!
They are approximately 3 ½ – 4in. in size and are decorated with homemade royal icing.
Your recipients will be very impressed with these favor cookies!
All cookies are made from scratch, decorated by hand, and can be customized just for you.
Cookie Flavor Options (1 per order): Sugar, Chocolate, Chocolate Chip or Gingerbread.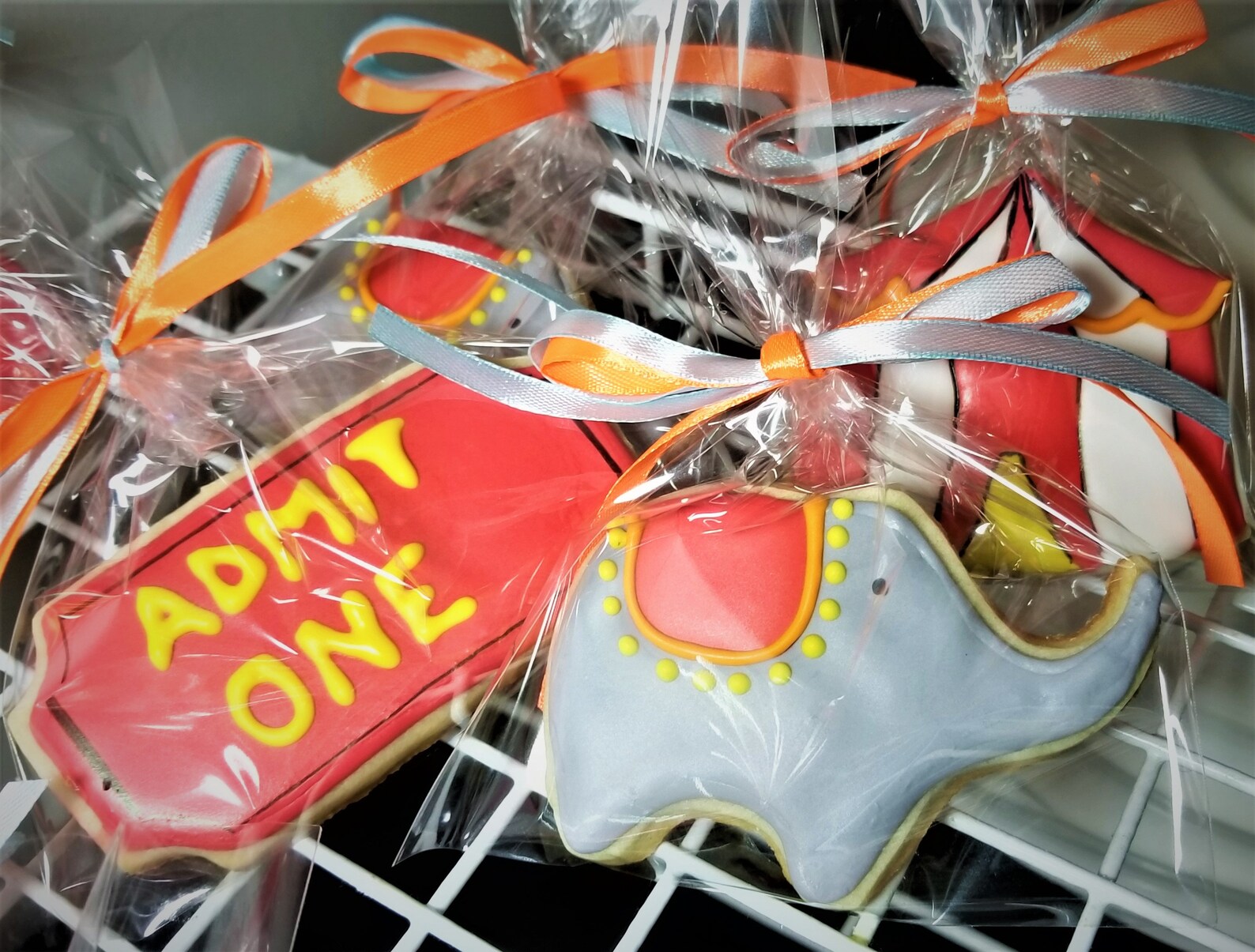 Circus Carnival Birthday, Circus Baby Shower Cookies, Carnival Cookies, (1 dozen) Decorated Cookies

All my cookies are handmade decorated and freshly baked specially for you.
I don't freeze or store my cookies.
Size: 2.5″-4″ aprox.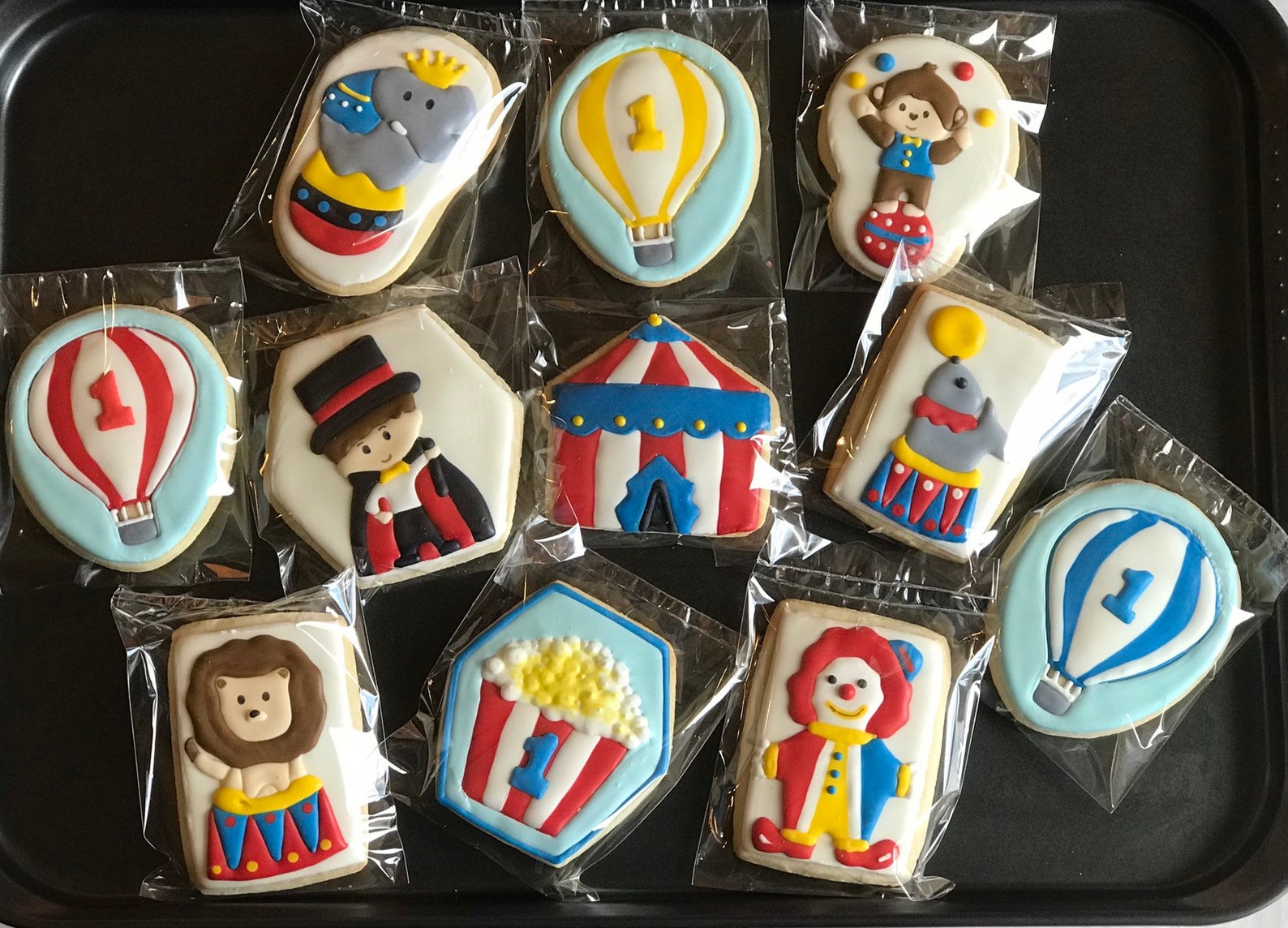 CIRCUS CARNIVAL x12 themed cookies
These cookies not only look great but they taste amazing! Each Cookie favor is handmade and decorated by me in royal icing and is packaged in a food-grade cellophane bag and hot sealed to ensure freshness (up to 3 -4 weeks).
Listing is for 12 cookies. Up to 4 designs per dozen.
Choose from the following designs and customize them with colors of your choice.
🎪 Circus Tent
🎪 magician boy
🎪lion
🎪seal
🎪elephant
🎪monkey
🎪hot air balloon
🎪clown
🎪popcorn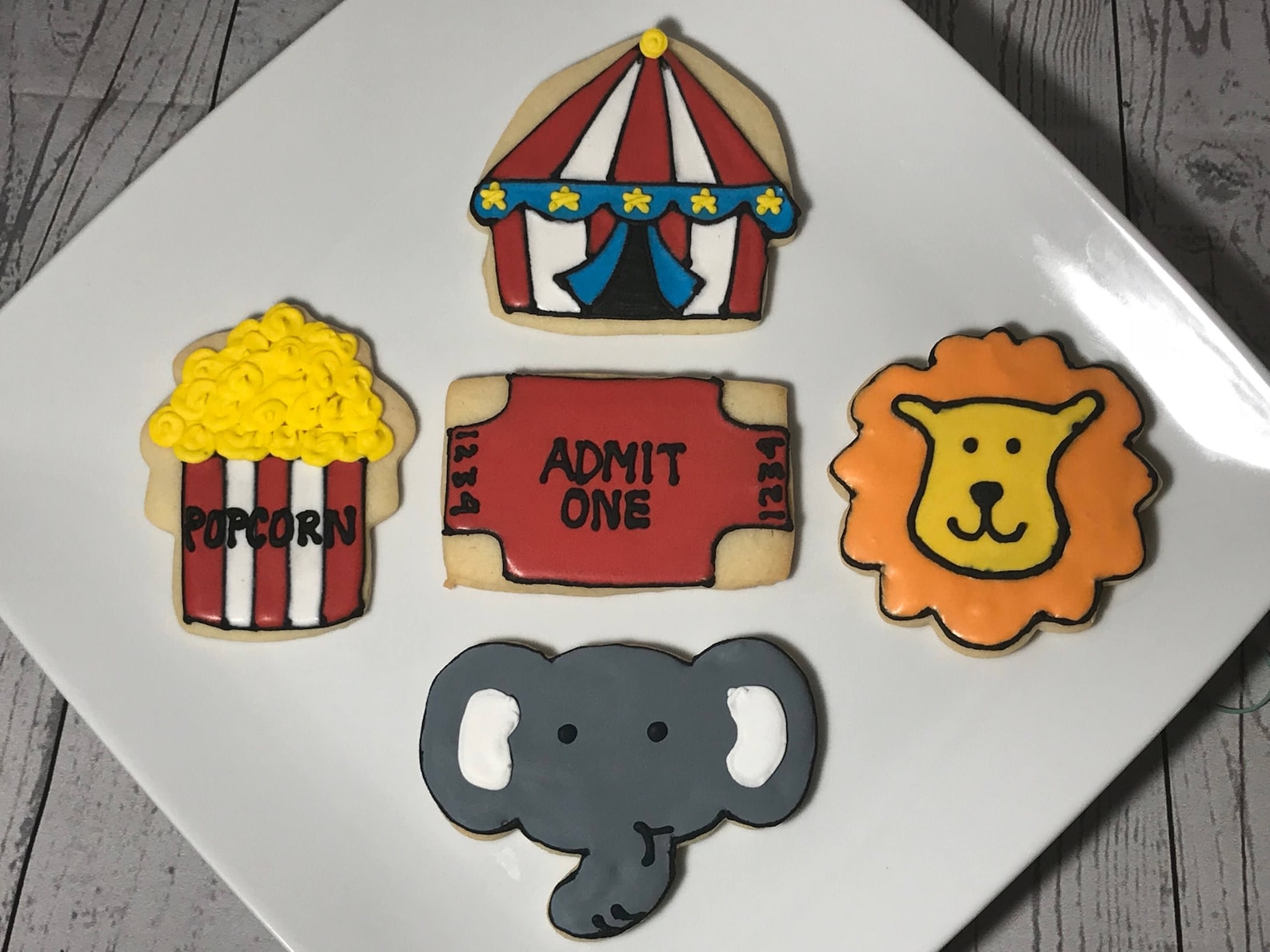 Day at Circus Sugar cookies- 1 Dz.
Our cookies are made from scratch and baked to order (never frozen!)
All cookies are individually bagged and heat sealed for freshness.
If you need more than 1 dozen, please contact us.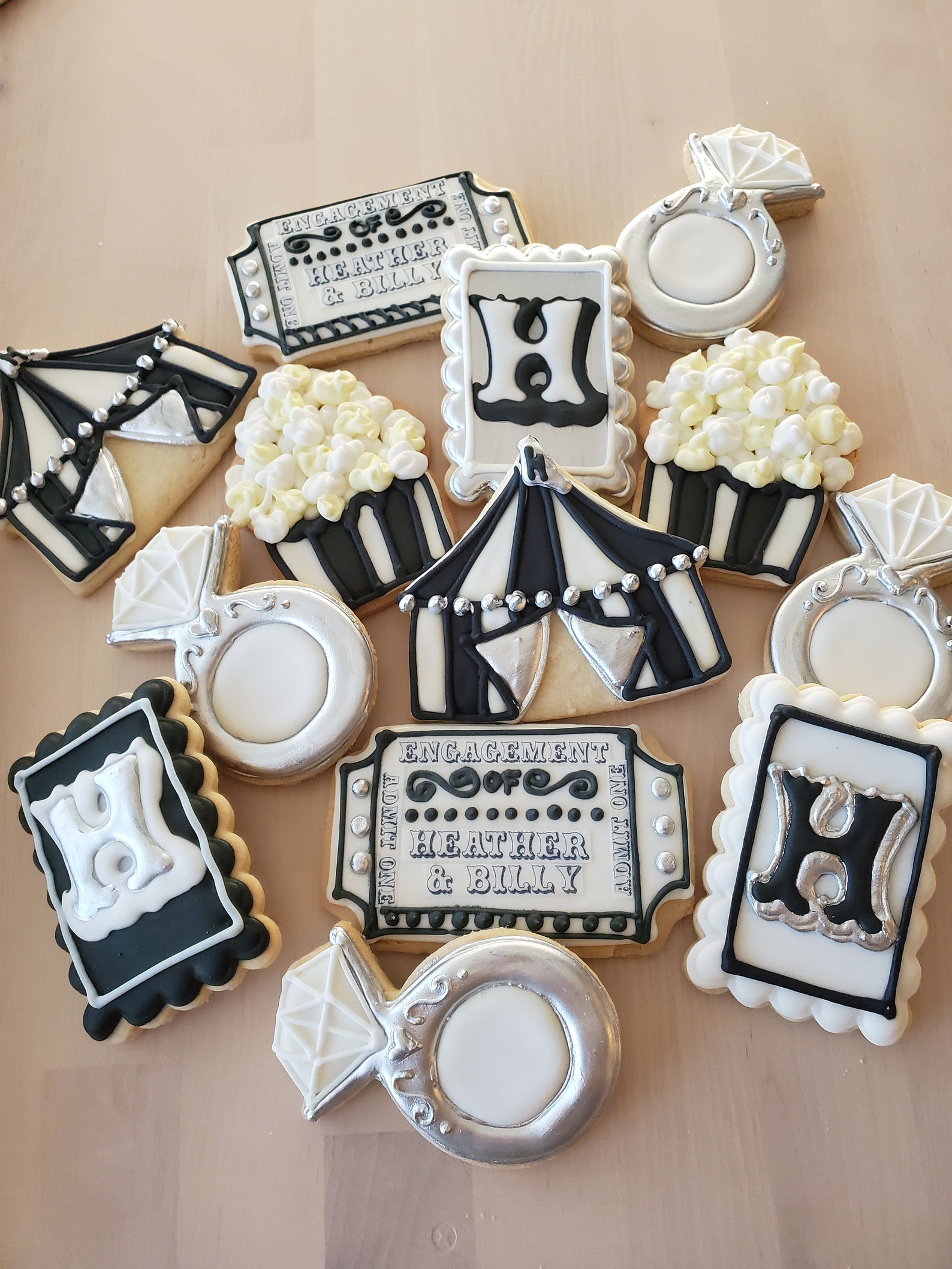 Order is for 12 (One Dozen) made-to-order custom sugar cookies!
There is no better way to SWEETEN your next birthday party or event! These delicious CUSTOM sugar cookies are always handmade and home baked. Your one of a kind cookies are made using only the freshest and finest ingredients. Your cookies will come individually wrapped and tied with corresponding ribbon.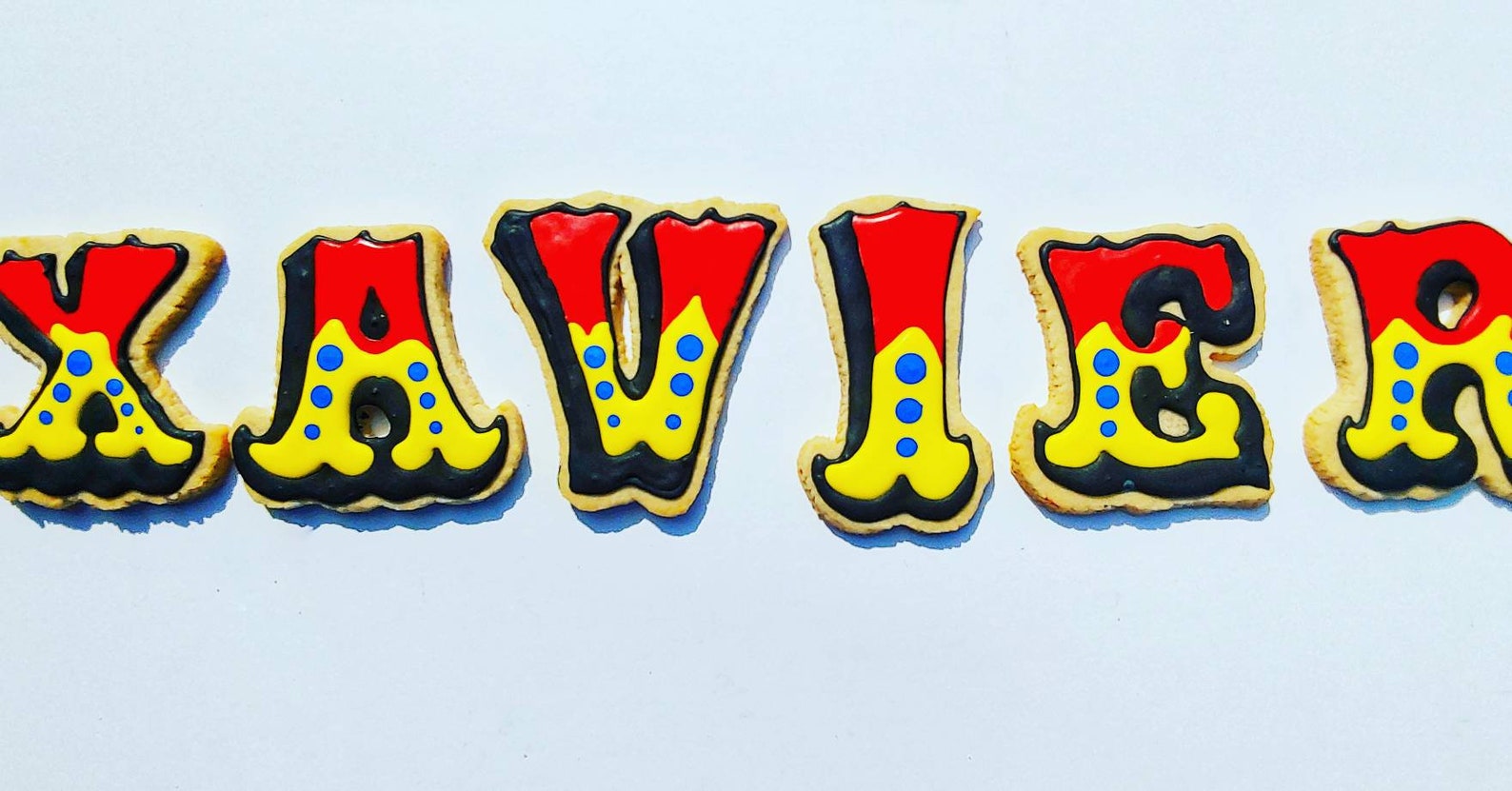 Circus theme party cookies, letter cookies
5 cookie minimum per order. Bring the fun and magic of the big top to your circus party with these adorable letter cookies! Spell the name of the birthday boy or girl, the date, anything! Minimum order is 5 cookies and each cookie measures over 4″.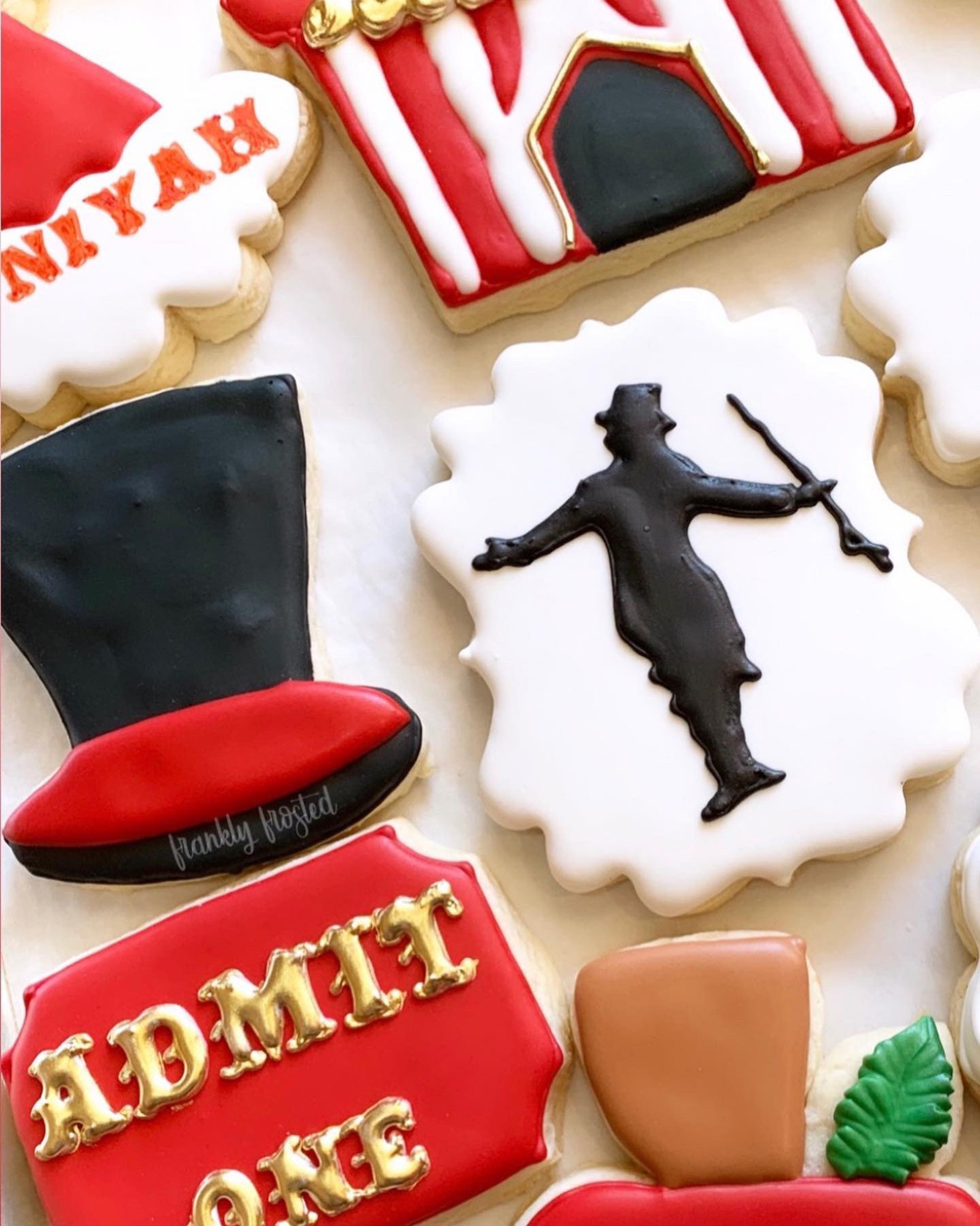 Your order will include TEN (10) cookie designs of your choice.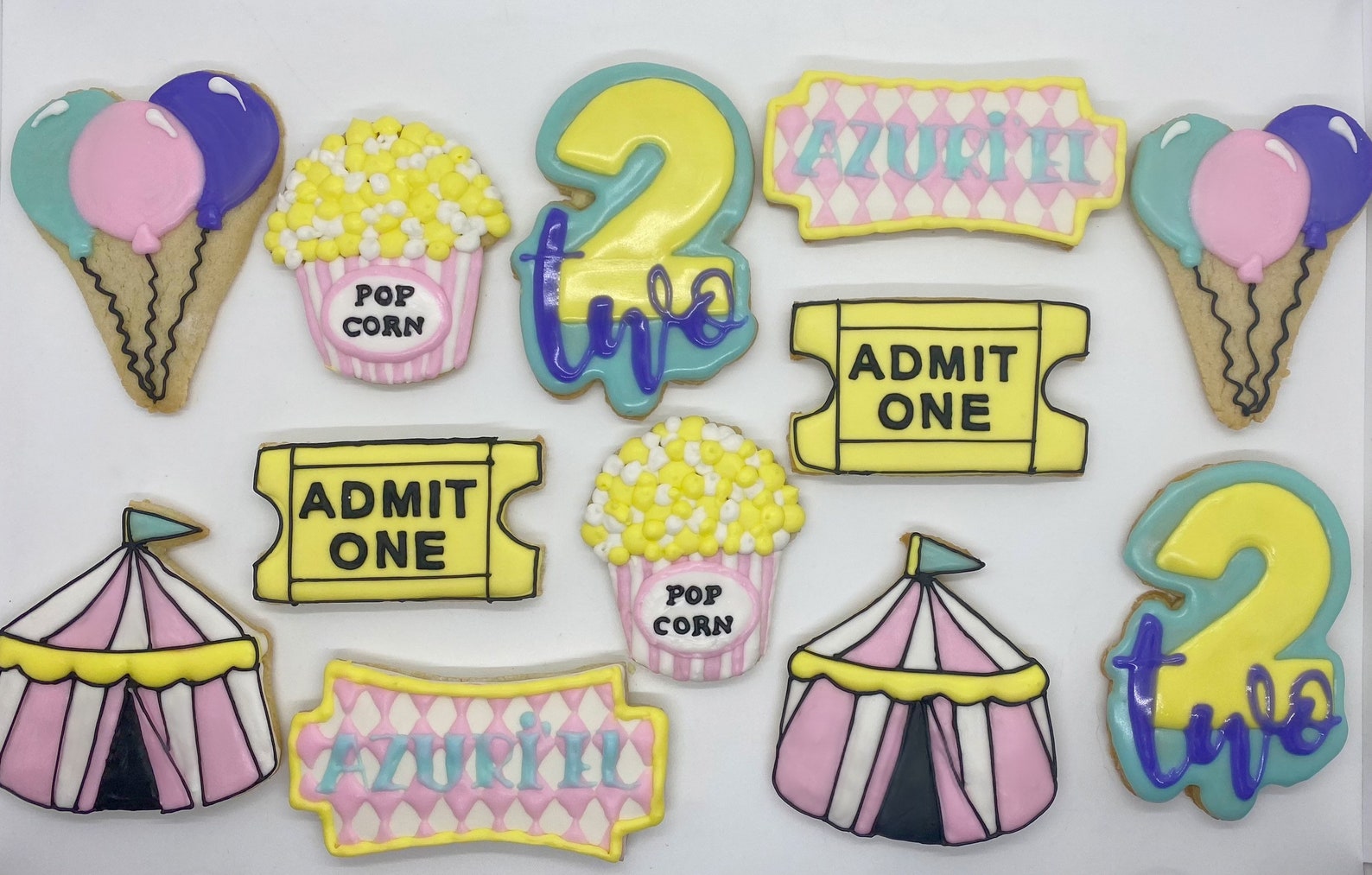 Listing is for a dozen(12) of sugar cookies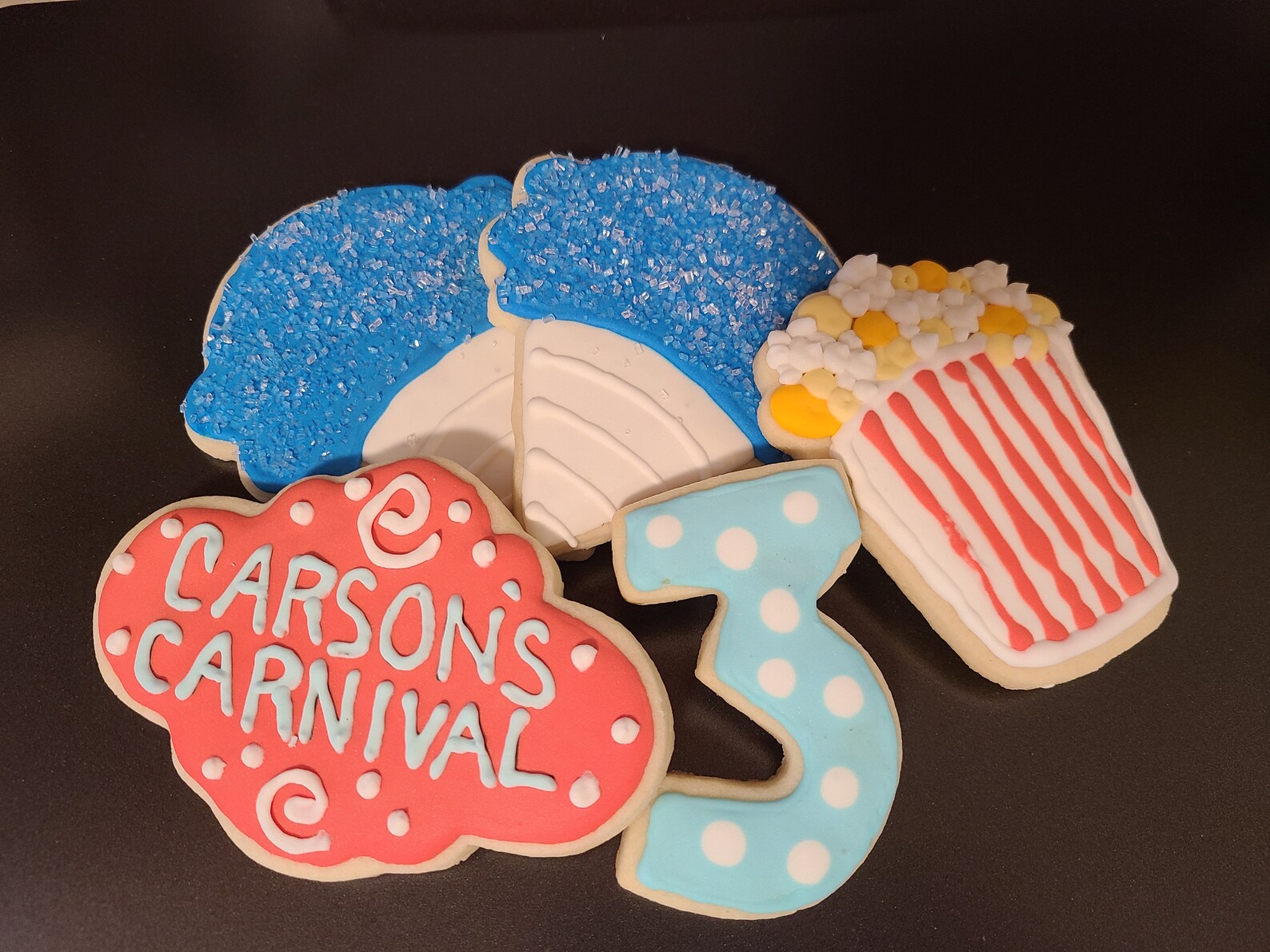 Carnival Theme Childs Birthday

Carnival themed cutouts for your kiddos birthday! The snocones have sugar on them. Decorated with the best royal icing!
Please be sure to add all special instructions in the notes before checking out.
-Name on cookie
-Age your kiddo is turning
**Please note, cookies are made in the same area of nuts, soy, etc.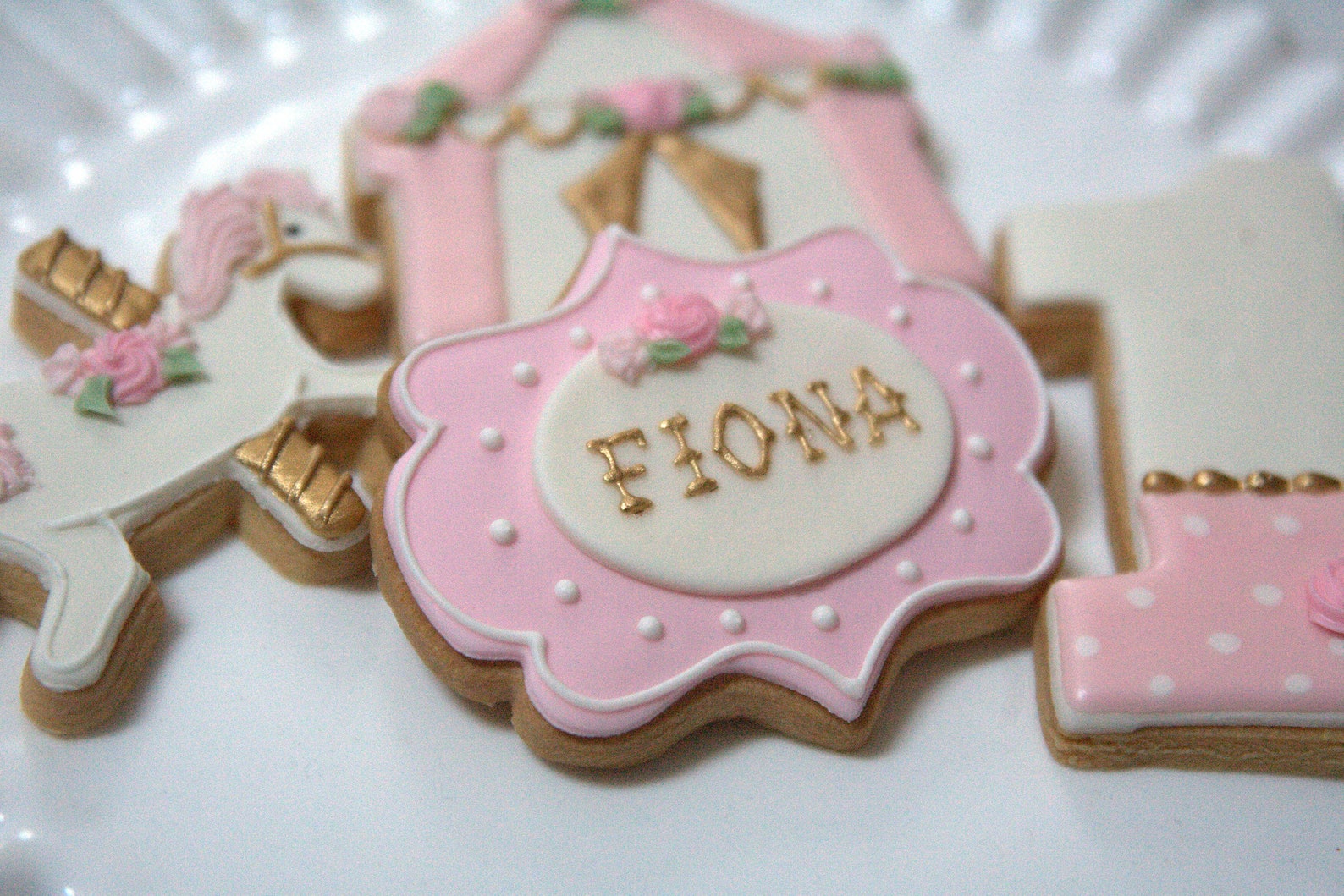 1 Dozen Decorative 4″ Circus, Carousel & Mongram Cookies

This listing is for 1 Dozen Decorative 4″ Circus, Carousel & Mongram Cookies – decorated & individually wrapped!
Cookies can be prepared in any color requested. Each cookie in this collection measures approximately 4".
These cookies contain edible gold.
Ingredients: unbleached flour, butter, powdered sugar, pure vanilla extract & marshmallows.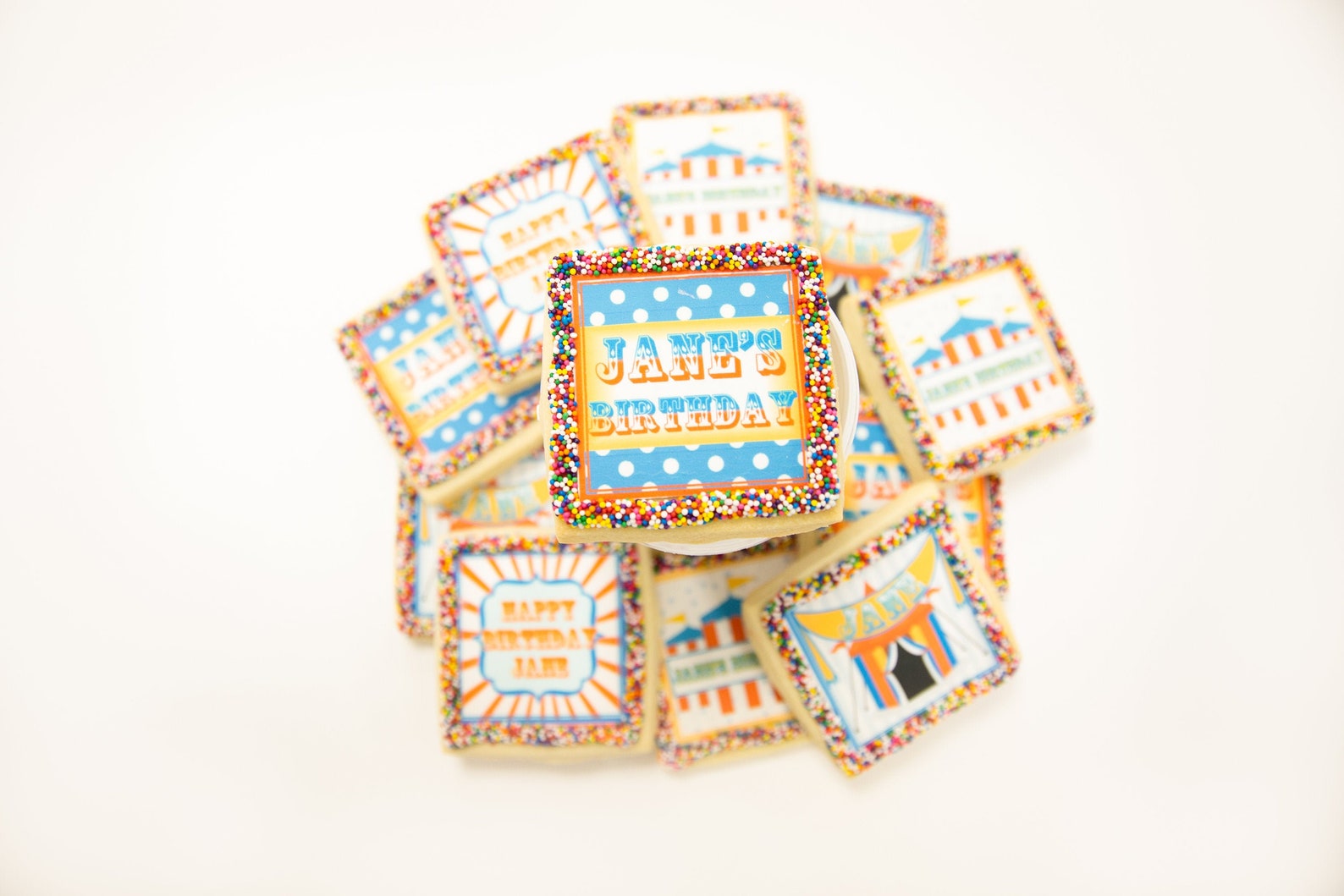 6 Custom Circus Birthday Cookies with Rainbow Nonpareil Border | Carnival Cookies
Now you can celebrate that special circus themed birthday with these square colorful and flawless cookies. They are adorned with a rainbow nonpareil border. Using 4 different designs, they make the perfect favor for your next circus or carnival themed party.
Each quantity (1) equals 6 cookies. Merry Go Sweets only uses quality ingredients prepared in a commercial kitchen in Massachusetts.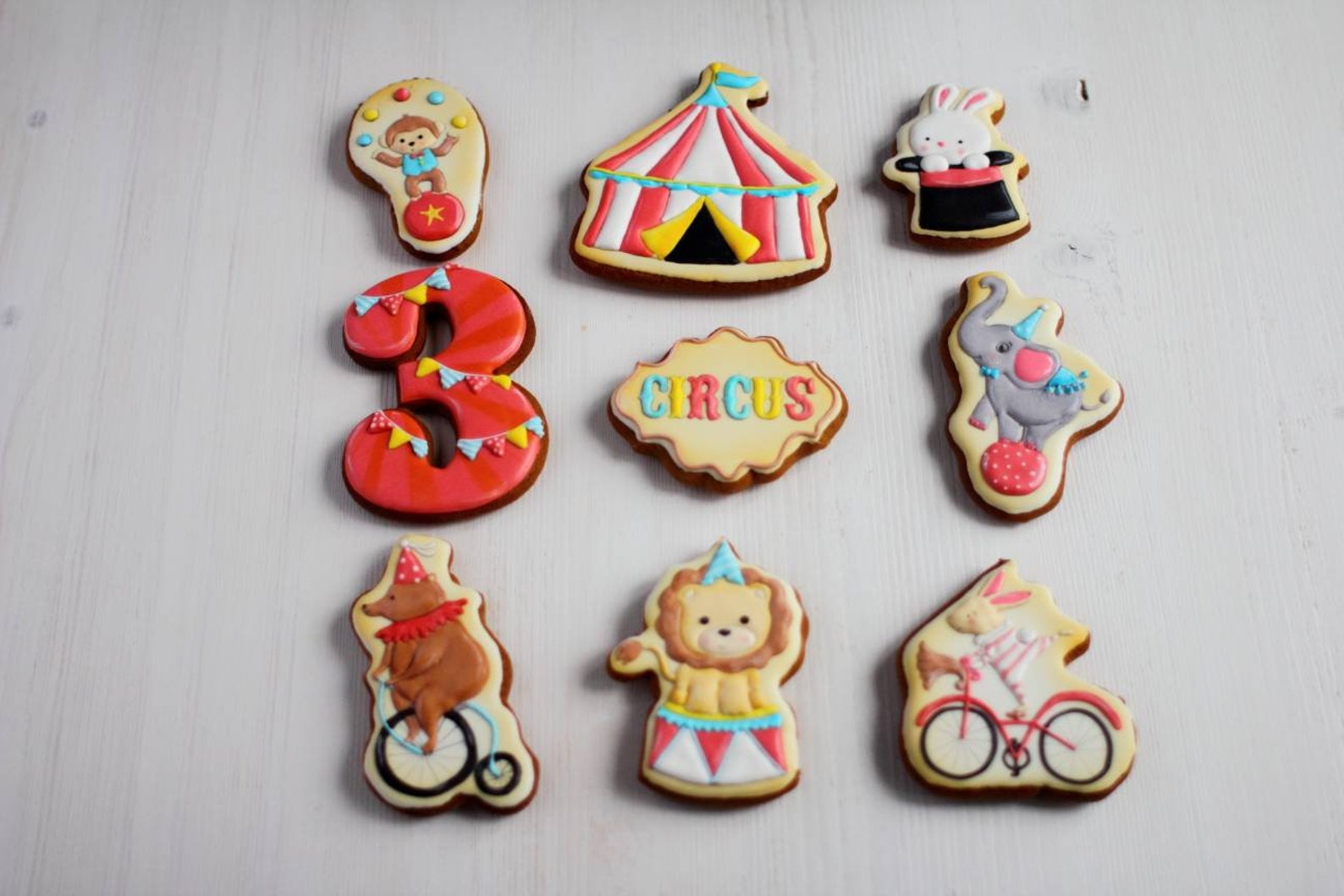 Circus decorated cookies, carnival cookies
This order is for 9 cookies. This set is awesome treat for a carnival/circus theme party.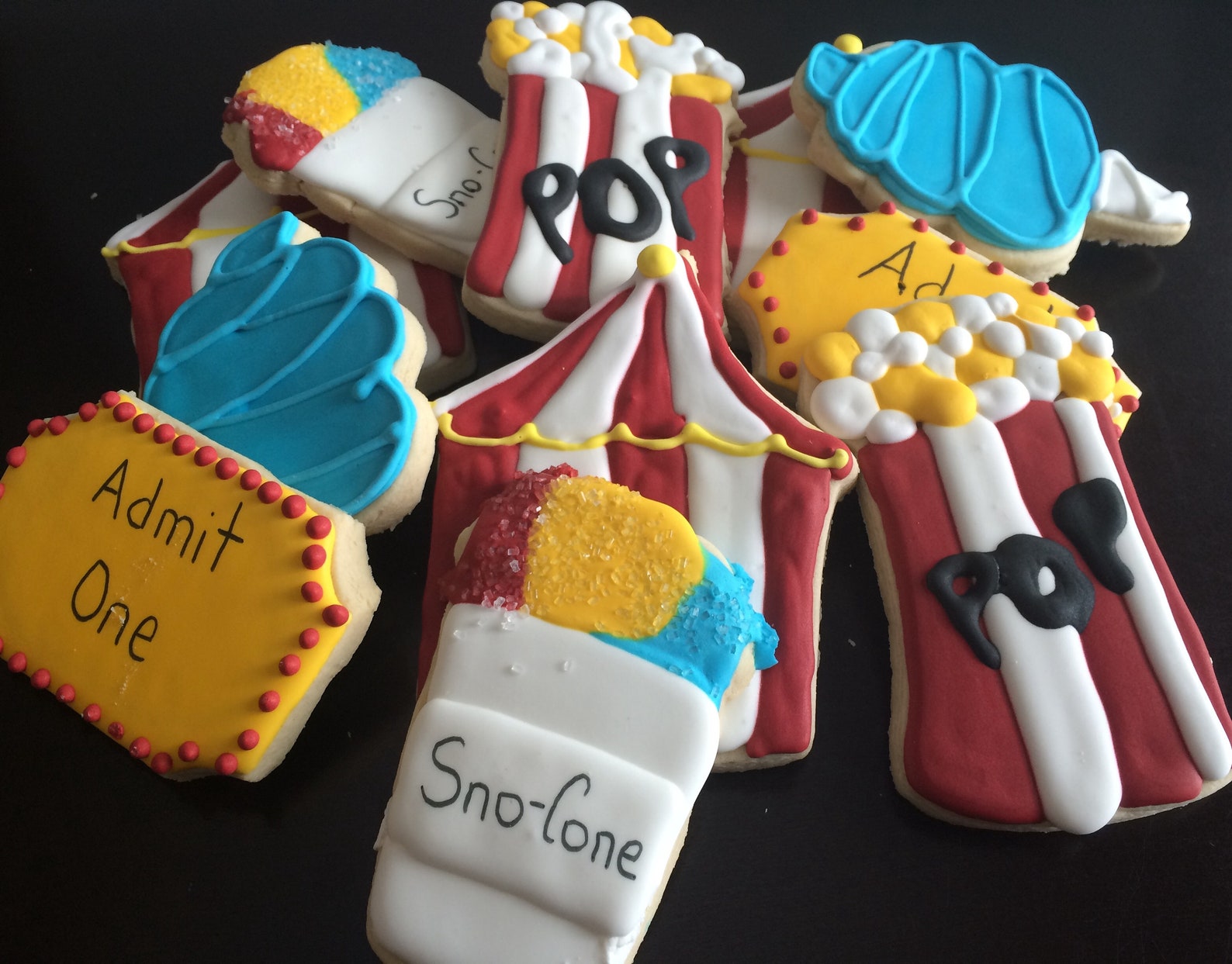 Carnival or Circus Themed Cookies

This listing is for 12 Circus or Carnival Themed Cookies: Perfect for Parties, fundraisers, or just for fun.
You will receive:
2 Sno Cones
3 Cotton Candy
2 Circus Tents
3 Tickets
2 PopCorn
The cookies are delicious vanilla sugar cookies and are made to order. They will arrive in cello bags. The cookies are about 3″ in width.
Price includes 1 bakers dozen (13) delicious Sugar Cookies covered in Royal Icing design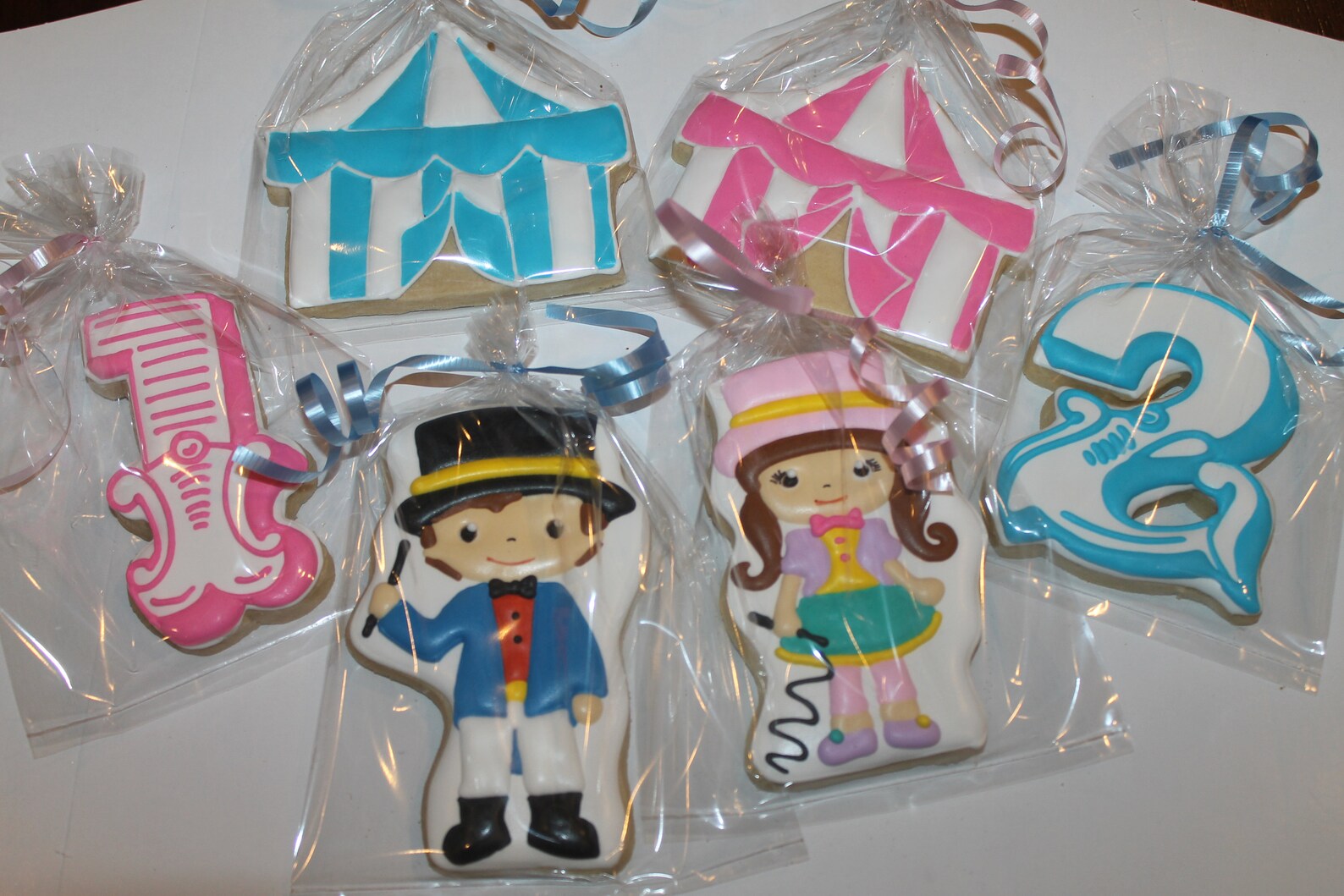 Decorated Sugar cookies ONE DOZEN (12) .
Each cookie is approximately 3 inches.
These are decorated VANILLA sugar cookies.
They are not your typical soft sugar cookie they are stiffer but not as dry as a shortbread.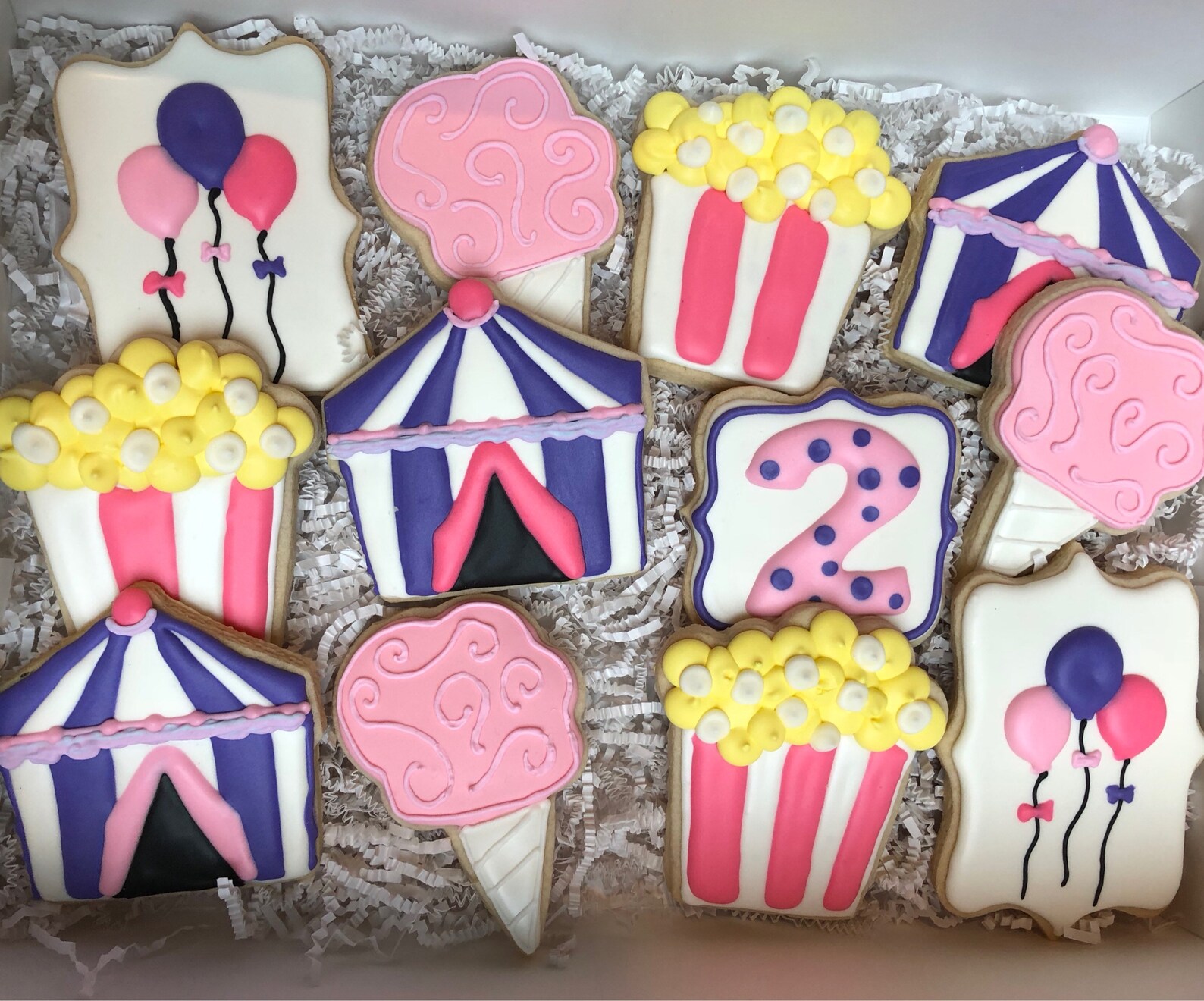 These cookies are made with a royal icing that hardens on a firm shortbread/sugar cookie to achieve optimal designs!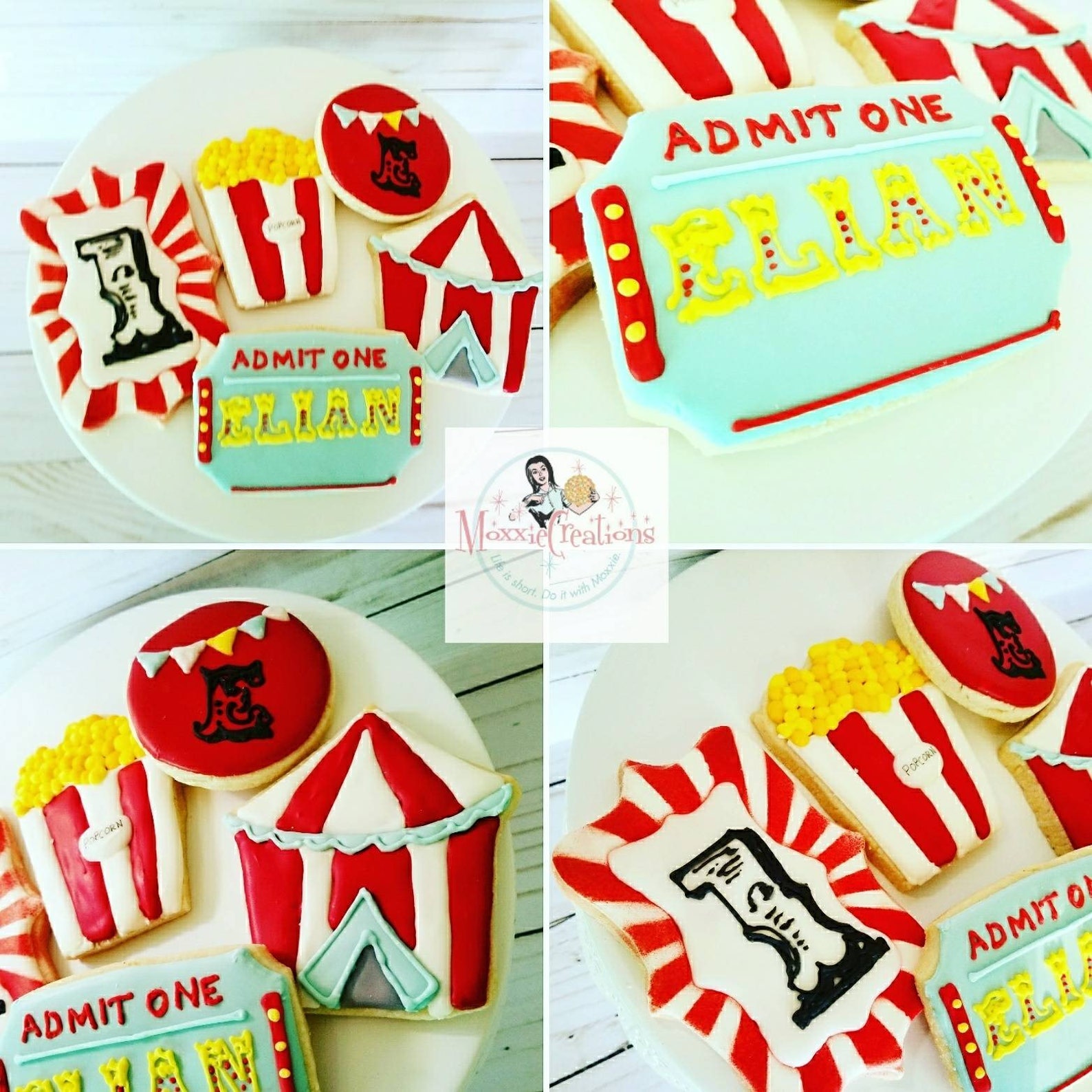 All listings include 1 Dozen, which is 12 cookies, unless otherwise noted.
Approximate sizes are 3-4″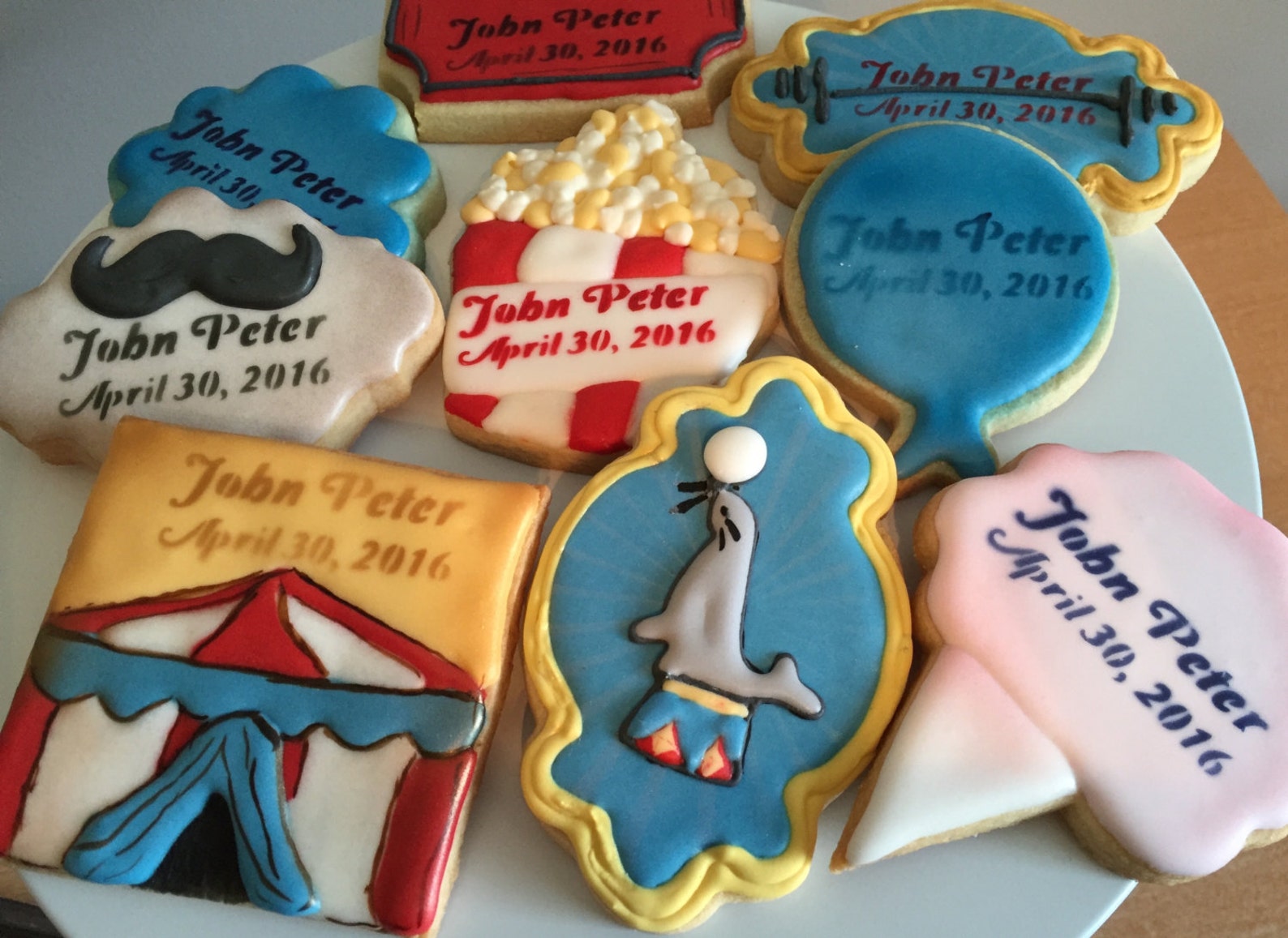 One dozen assorted Carnival Circus Sugar cookies in your choice of flavor with royal icing. Cookies are made to order, please order 2 weeks prior to event to ensure a place on my baking schedule. Each cookie is beautifully packaged individually in clear sealed cellophane bags.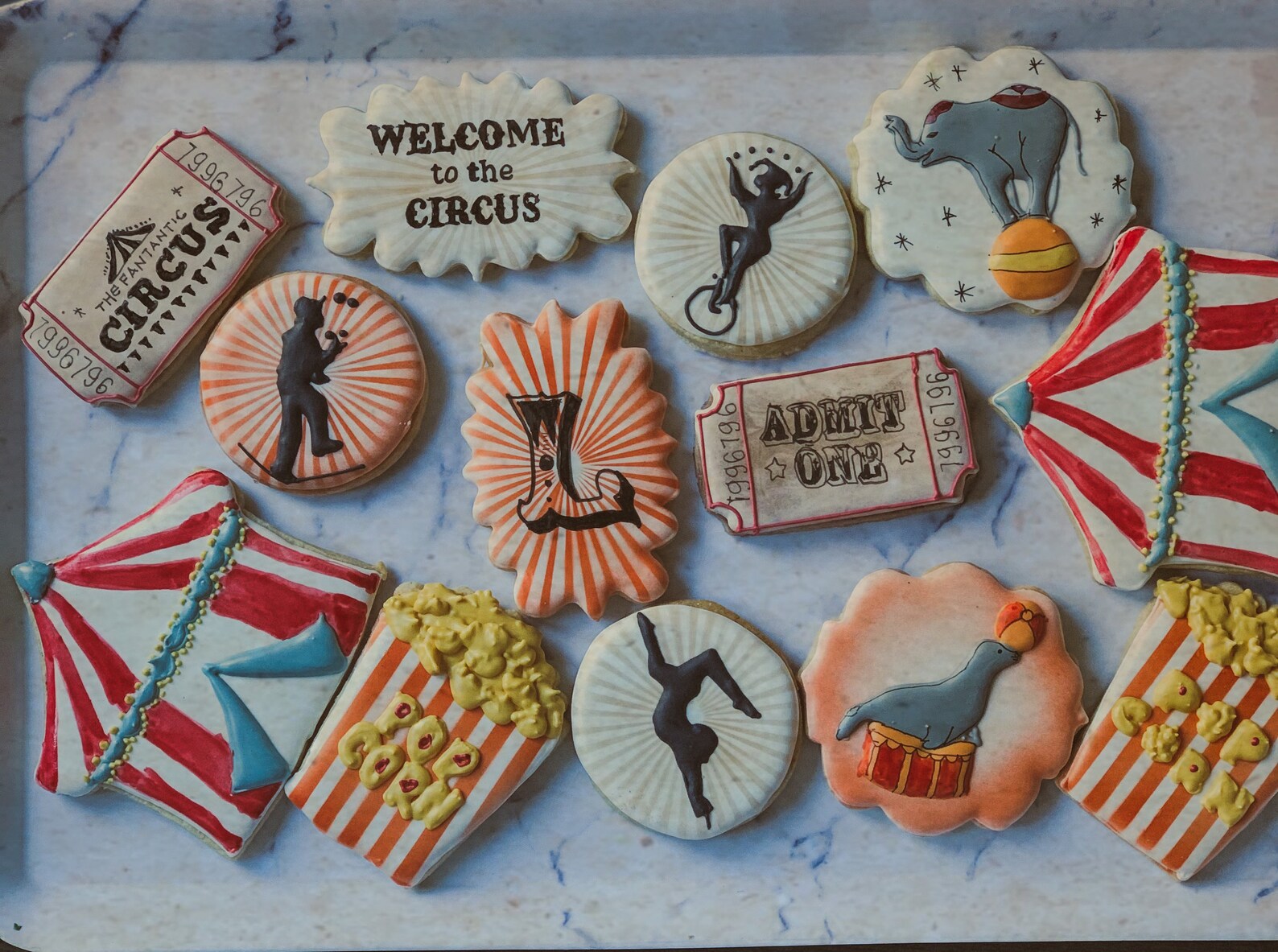 Cookies size varies from 3inches to 4inches.
Cookies come in 8 or 12 per box.
Welcome to Cookie Nibble! Cookies are one of my favorite desserts and favorite topic for a blog because there are so many types of cookies to be enjoyed. I like looking at unique cookie designs for special occasions and holidays and finding interesting designers who make them fun to look at and inspire us to create our own designs. I hope you enjoy looking at these cookies as much as I do and have fun on this site!