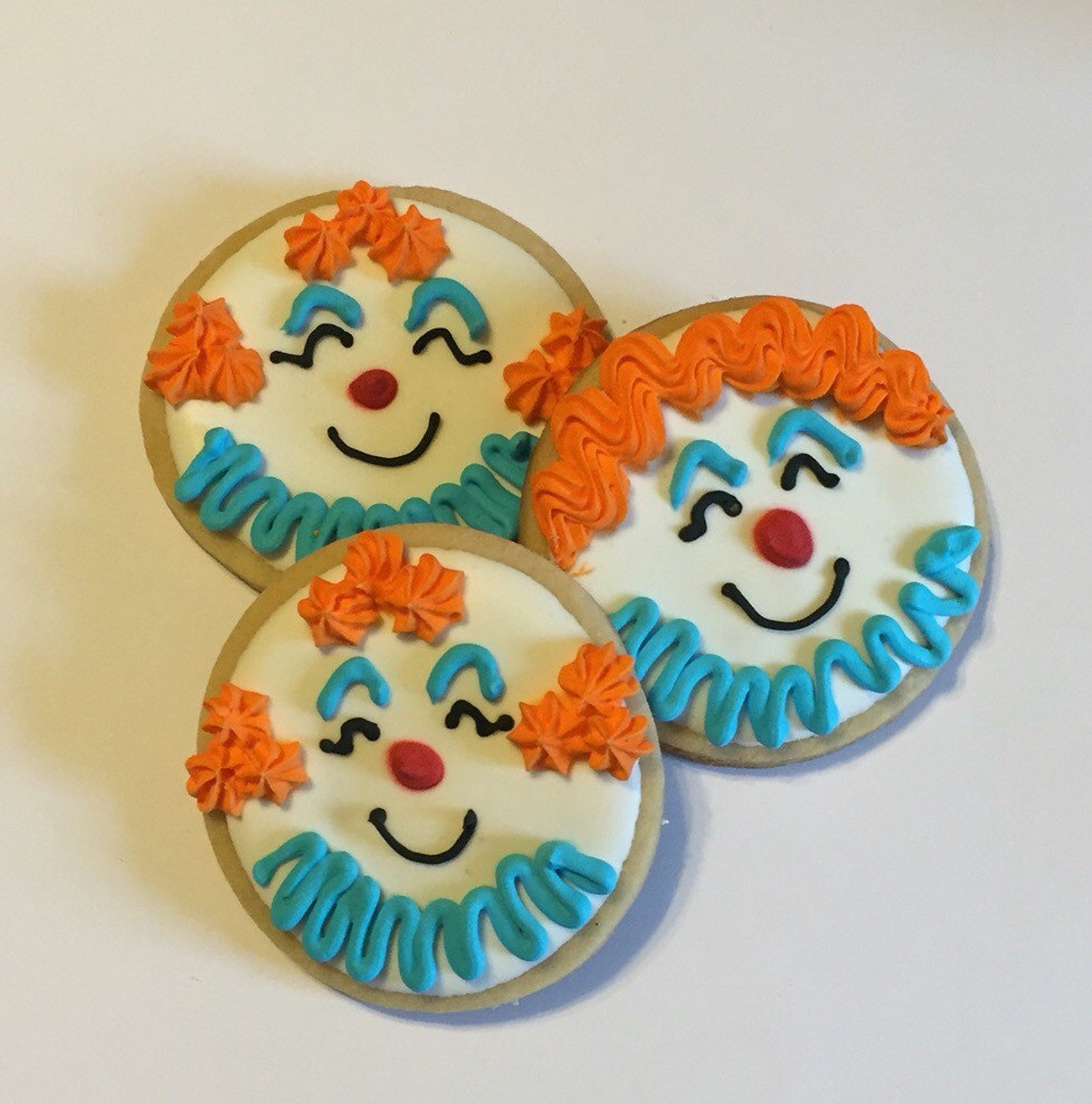 Ladies and Gentlemen….No clowning around–these cookies are seriously delicious!
These adorable happy clowns are perfect party favors for your Circus or Carnival themed party!
You will receive one dozen 3-3 1/2 inch round cookies, carefully hand-decorated as shown, but colors can be changed!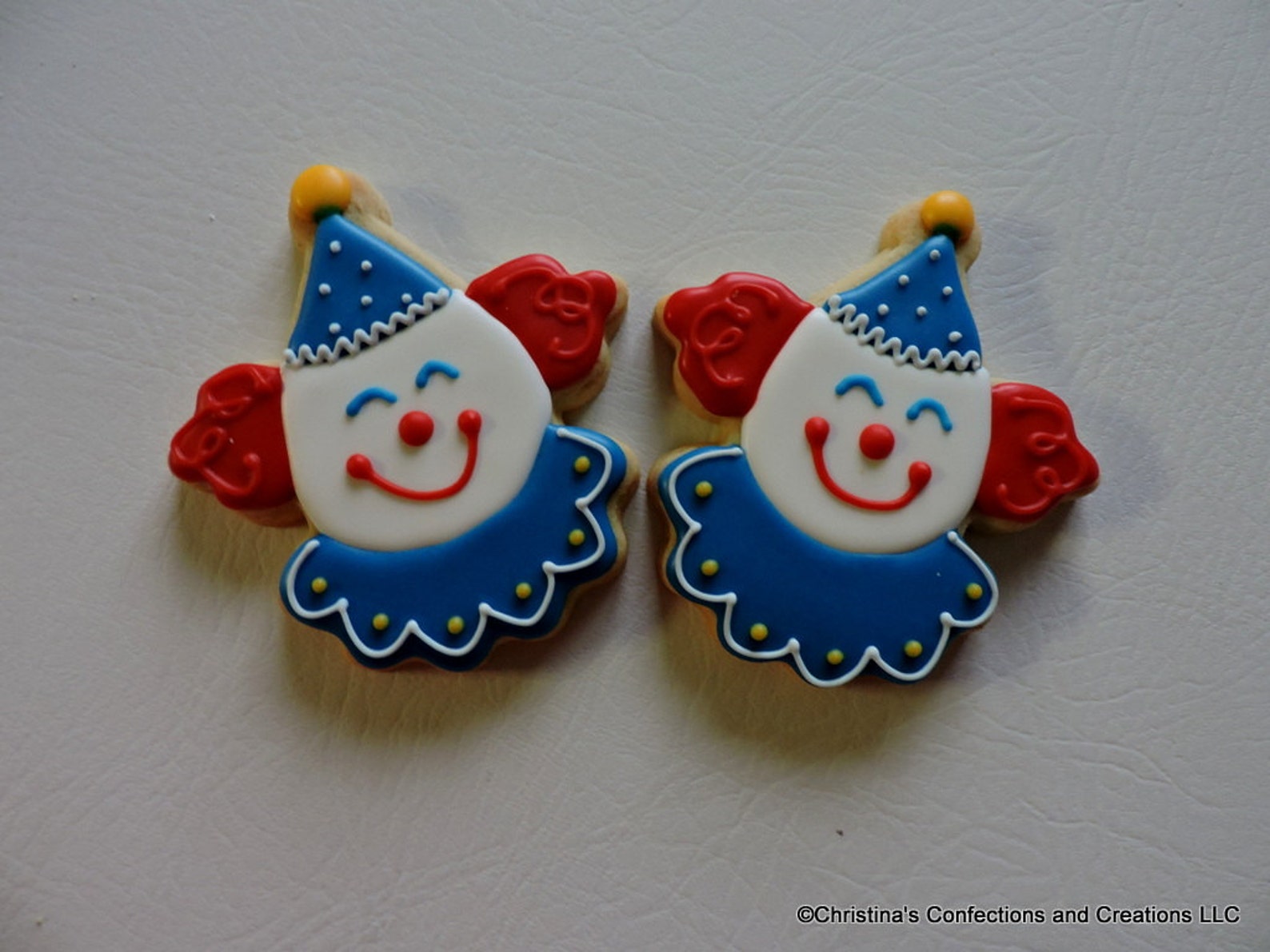 Circus or Carnival Clown Hand decorated Sugar cookies

Adorable clown cookies – great for a carnival or circus themed event.
Select quantity from drop down tab on listing. minimum is 12 cookies. Cookies are approximately 4″ H x 4″W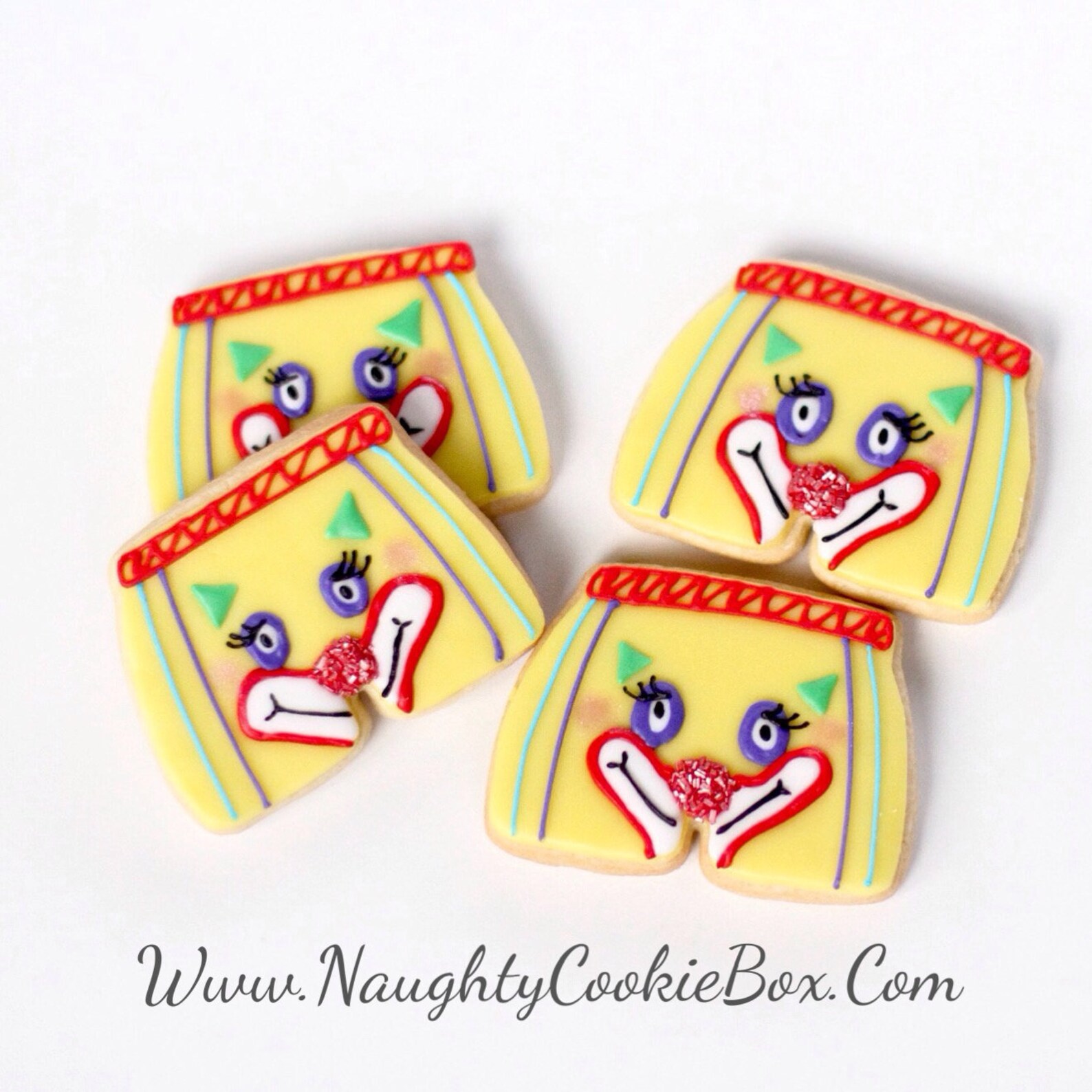 Half Dz. Clown Mens Boxers Cookies! Circus Themed for Adults
Dim: 3.25 x 2.5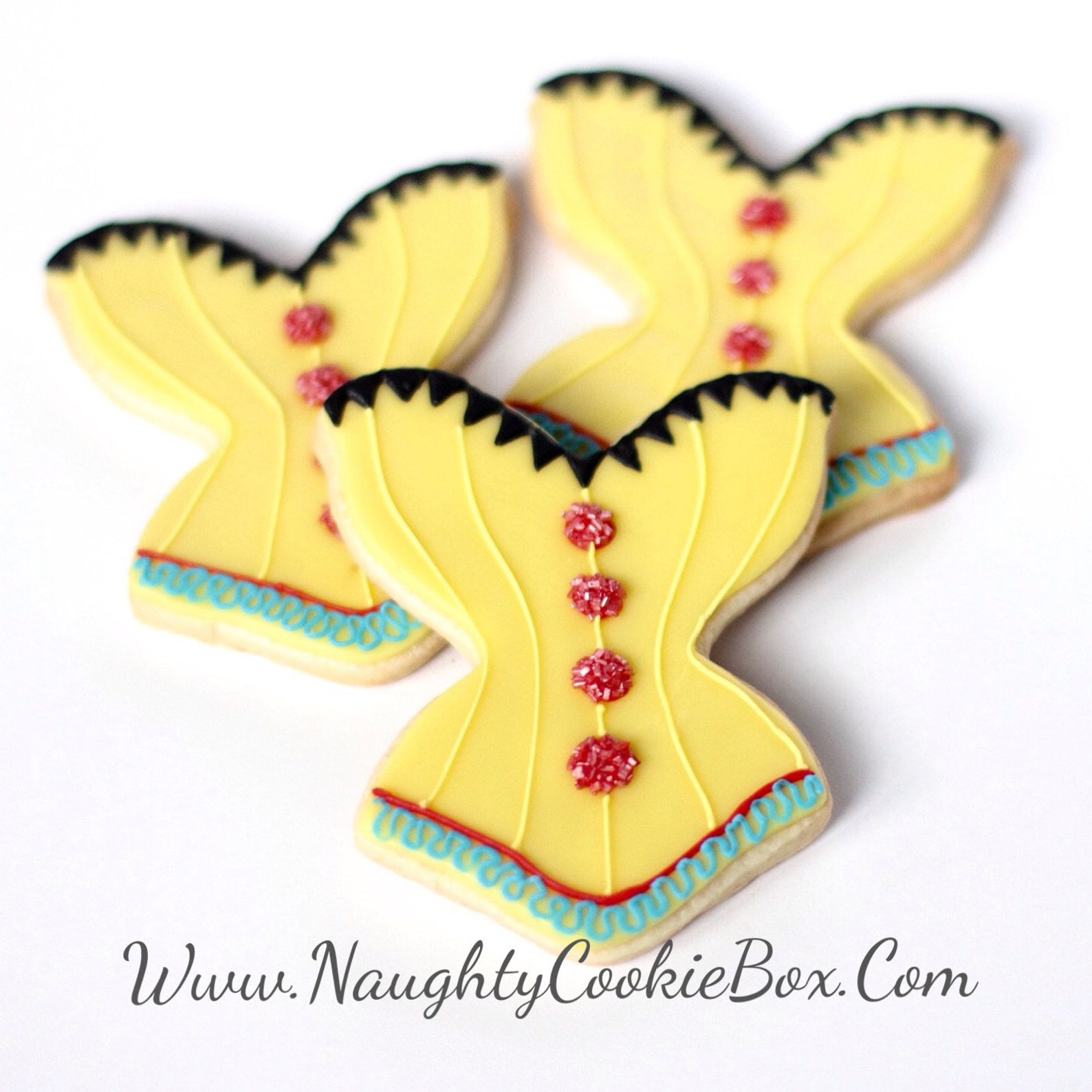 Half Dz. Clown Corset Cookies! Clowns
Dim: 4 x 3.25
Ladies! Let him nibble off each edible little sugary button as you give your Best performance for the evening! These clown inspired corset cookies are fun all around!

Welcome to Cookie Nibble! Cookies are one of my favorite desserts and favorite topic for a blog because there are so many types of cookies to be enjoyed. I like looking at unique cookie designs for special occasions and holidays and finding interesting designers who make them fun to look at and inspire us to create our own designs. I hope you enjoy looking at these cookies as much as I do and have fun on this site!