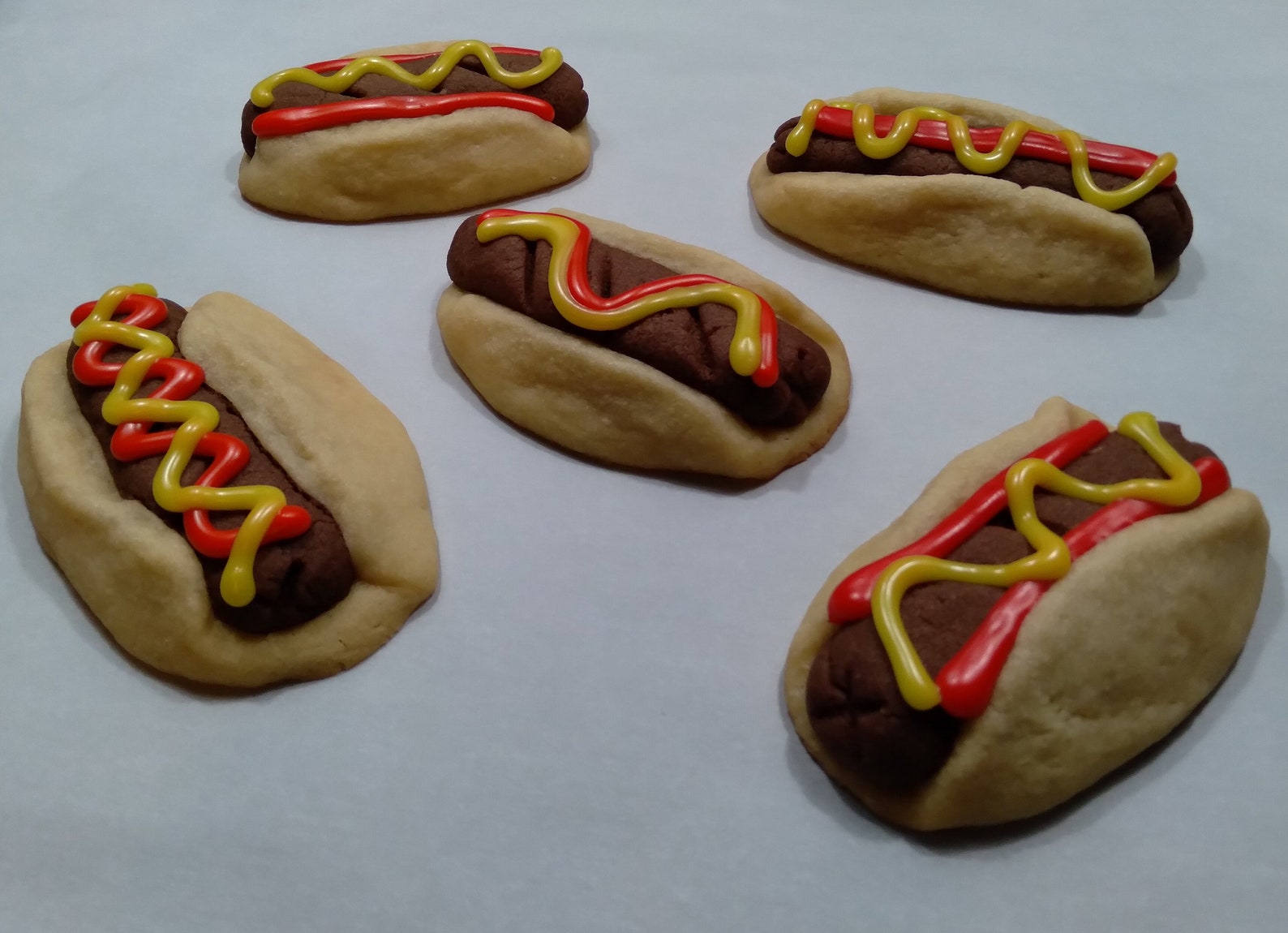 Hot Dog/Wiener-Shaped Sugar Cookies

Surprise guests at your next BBQ with a plate of fun and delicious Hot Dog Cookies! No, they don't taste like hot dogs; they're really made out of chocolate and vanilla sugar cookies and are topped with red and yellow icing that look like a squirt of ketchup and mustard. What a cute and tasty dessert to finish off the meal! You get one dozen cookies per order. Each cookie measures approximately 3.5″ long and comes individually wrapped for freshness. Icing designs may vary from those shown.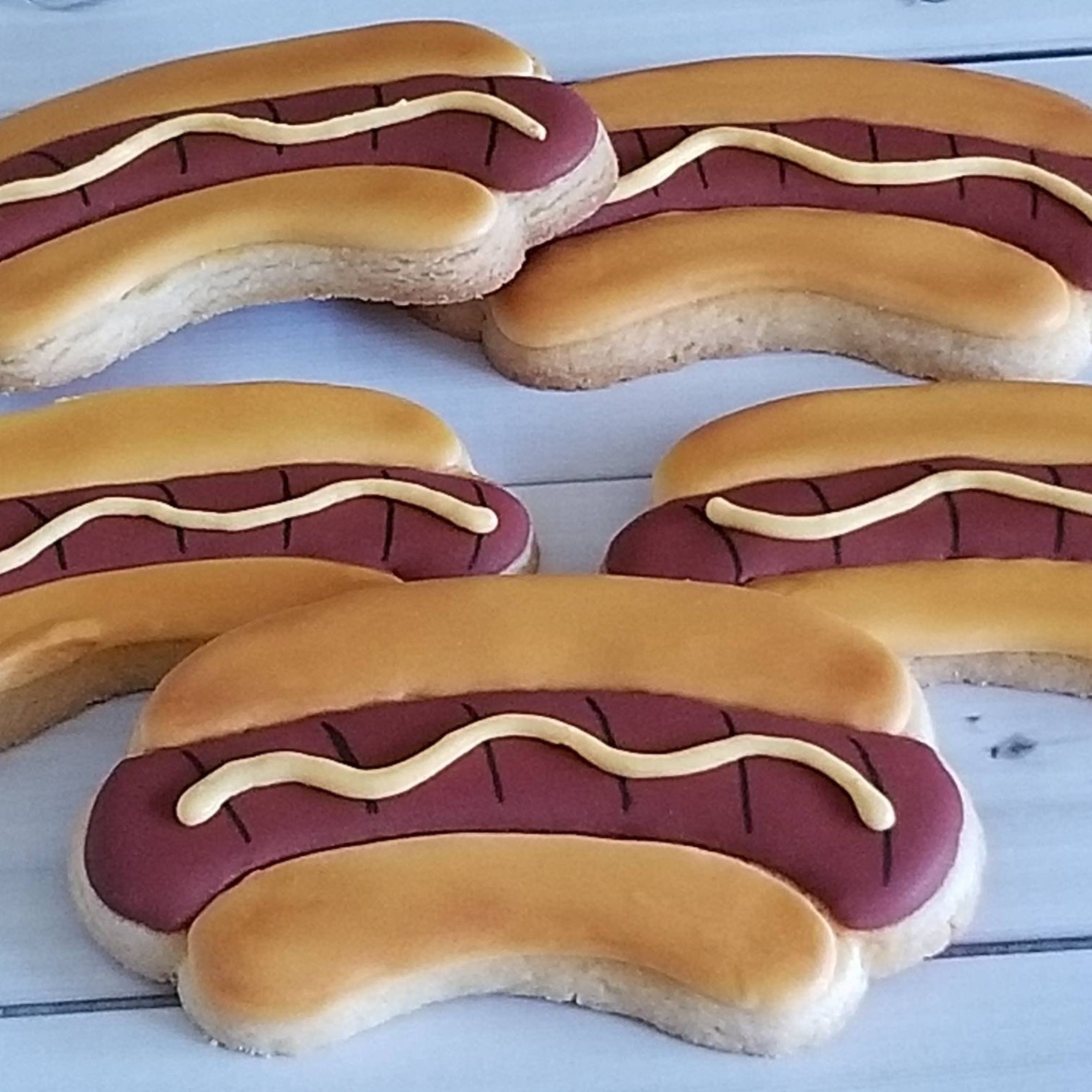 This listing is for one dozen hot dog cookies. These cookies are perfect for Father's day, barbecue parties and summer birthday parties.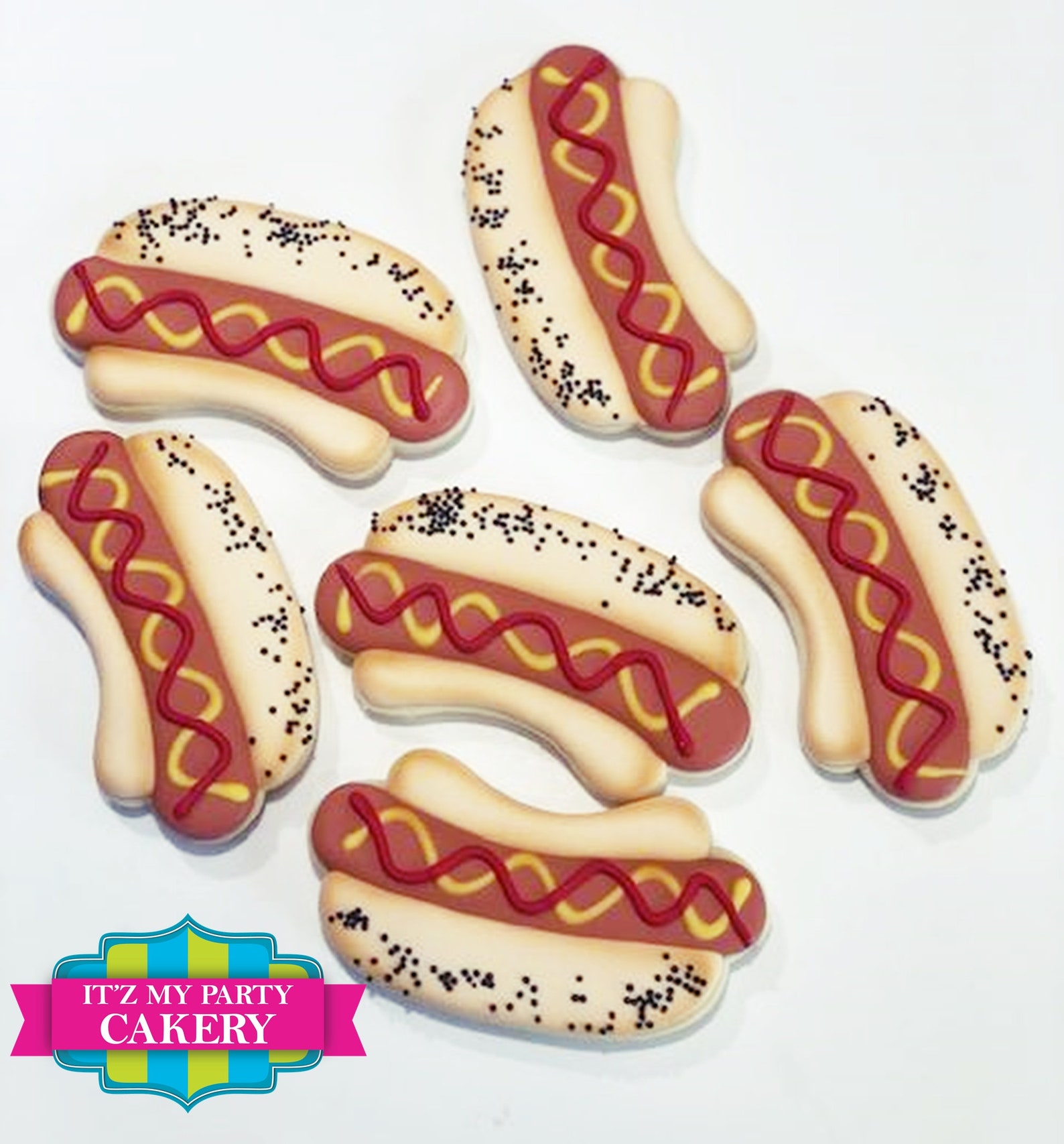 Hot Dog Cookies – 1 Dozen

3″ Hot Dog Cookies. 1 dozen (12 cookies total).
Cookies are approx. 3″ in size. Cookies are individually wrapped in clear celo bags and a twisty tie.
Welcome to Cookie Nibble! Cookies are one of my favorite desserts and favorite topic for a blog because there are so many types of cookies to be enjoyed. I like looking at unique cookie designs for special occasions and holidays and finding interesting designers who make them fun to look at and inspire us to create our own designs. I hope you enjoy looking at these cookies as much as I do and have fun on this site!