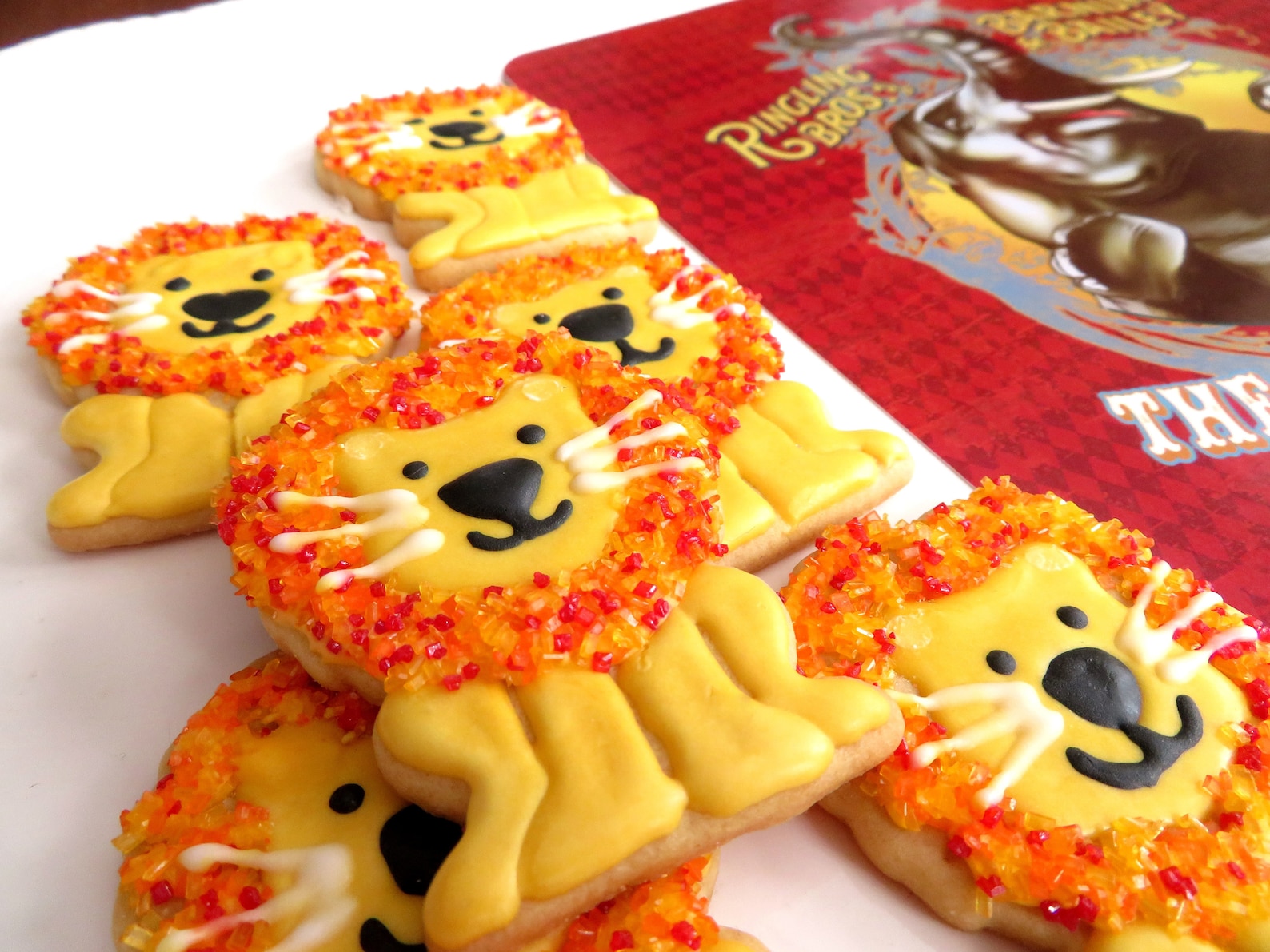 Baby Leo Lion Cookies- Greatest Show on Earth- August Baby Shower 1st Birthday

Do you have a Leo in your family? Maybe you are waiting for your new little Showman to arrive… or he/she is turning ONE !! Hear the little Lion King ROAR!
What would be more perfect than these sweet baby lion cookies to help you celebrate!!
Quantity= 1 dozen Baby Leo Lion cookies
Approx 3.5″
Hand decorated Sugar Cookies, a "melt in your mouth", all butter, vanilla sugar cookie, decorated in vanilla glaze and buttercream meringue frosting.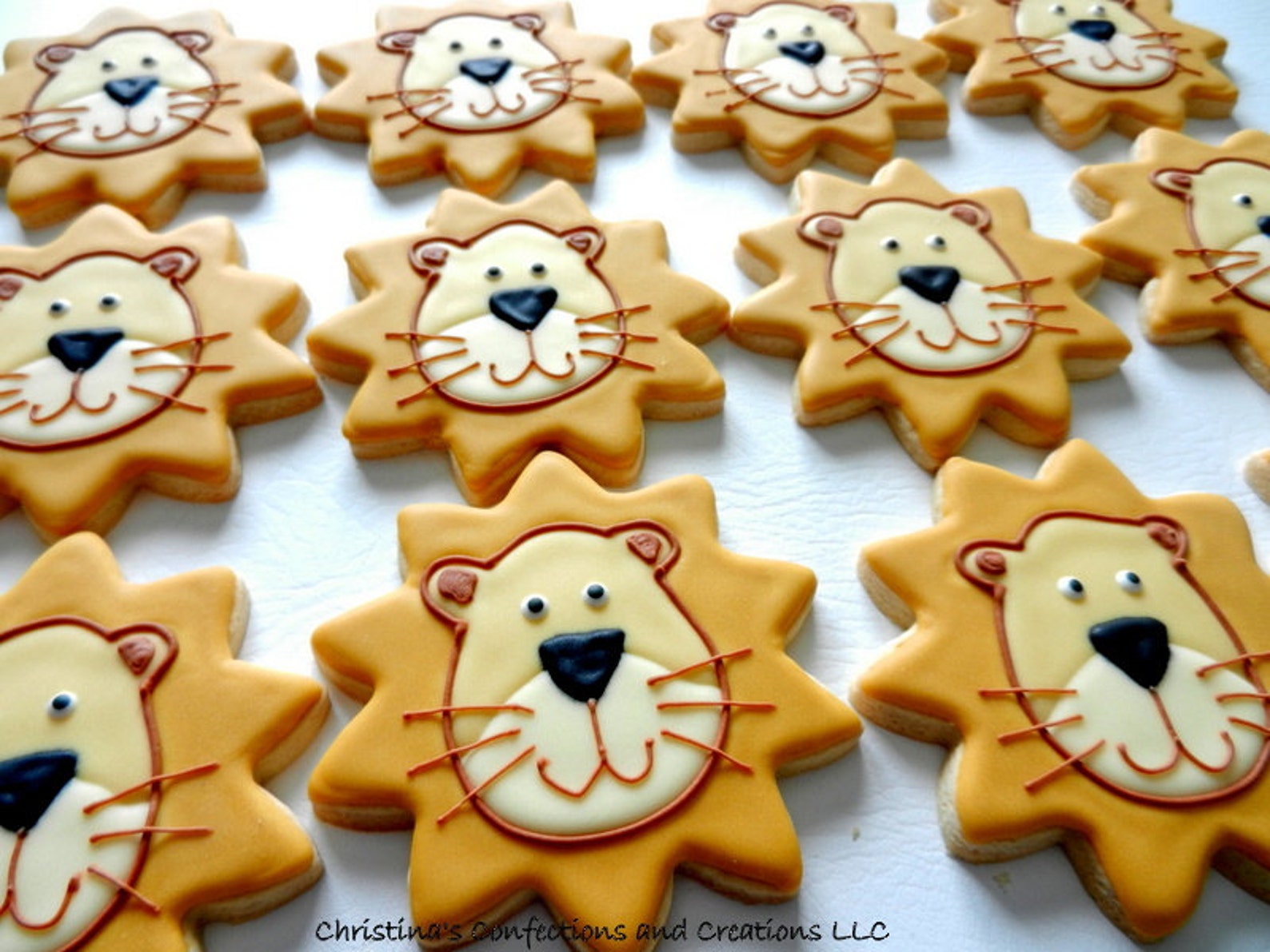 Lion Face Hand Decorated Sugar Cookies (#2395)

Hand decorated lion face sugar cookies – great for the animal lover or circus themed event.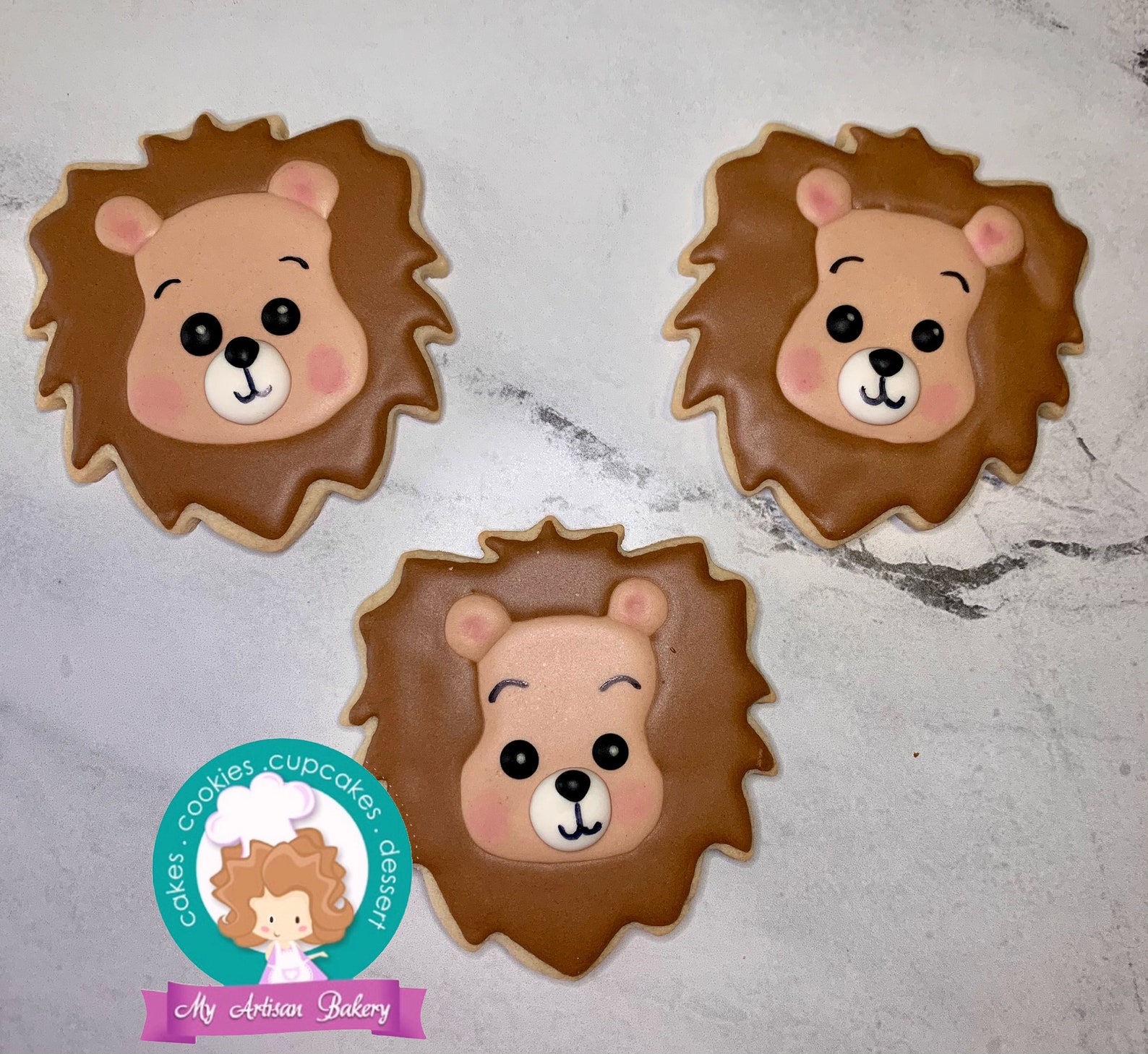 Materials: lots of love, Flour, Sugar, Butter, Powder sugar, Eggs, Vanilla extract, Edible markers
Description
Our adorable Lion sugar cookies are baked from scratch and hand-decorated with royal icing. They look and taste amazing!!! Your listing will consist of 12 lion cookies.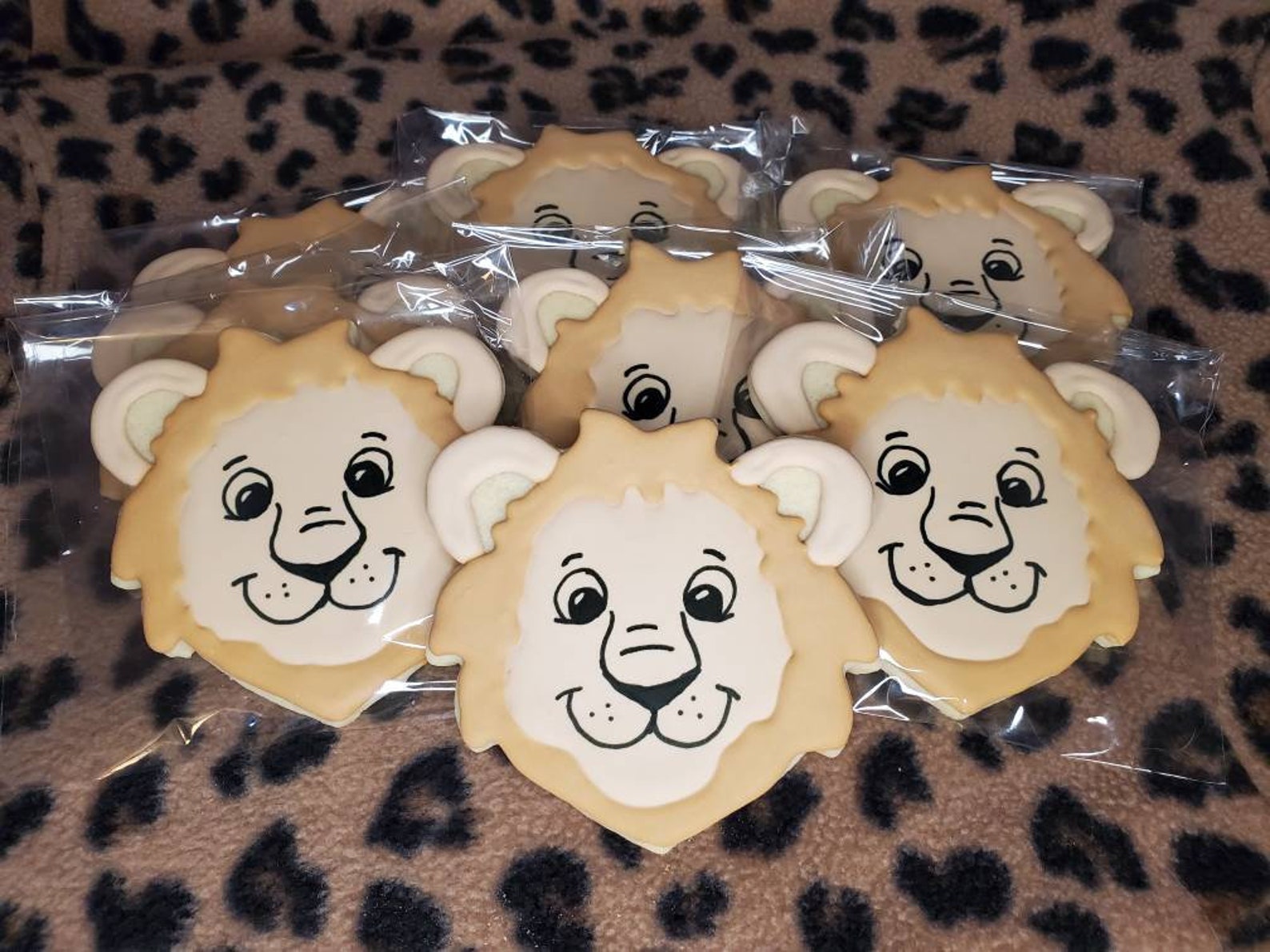 You will receive 12 custom made lion sugar cookies. They will arrive individually sealed via USPS priority mail. We are not responsible for damages incurred by USPS. We package with extra care and pack extra cookies to allow for breakage. See our other jungle cookies in our shop.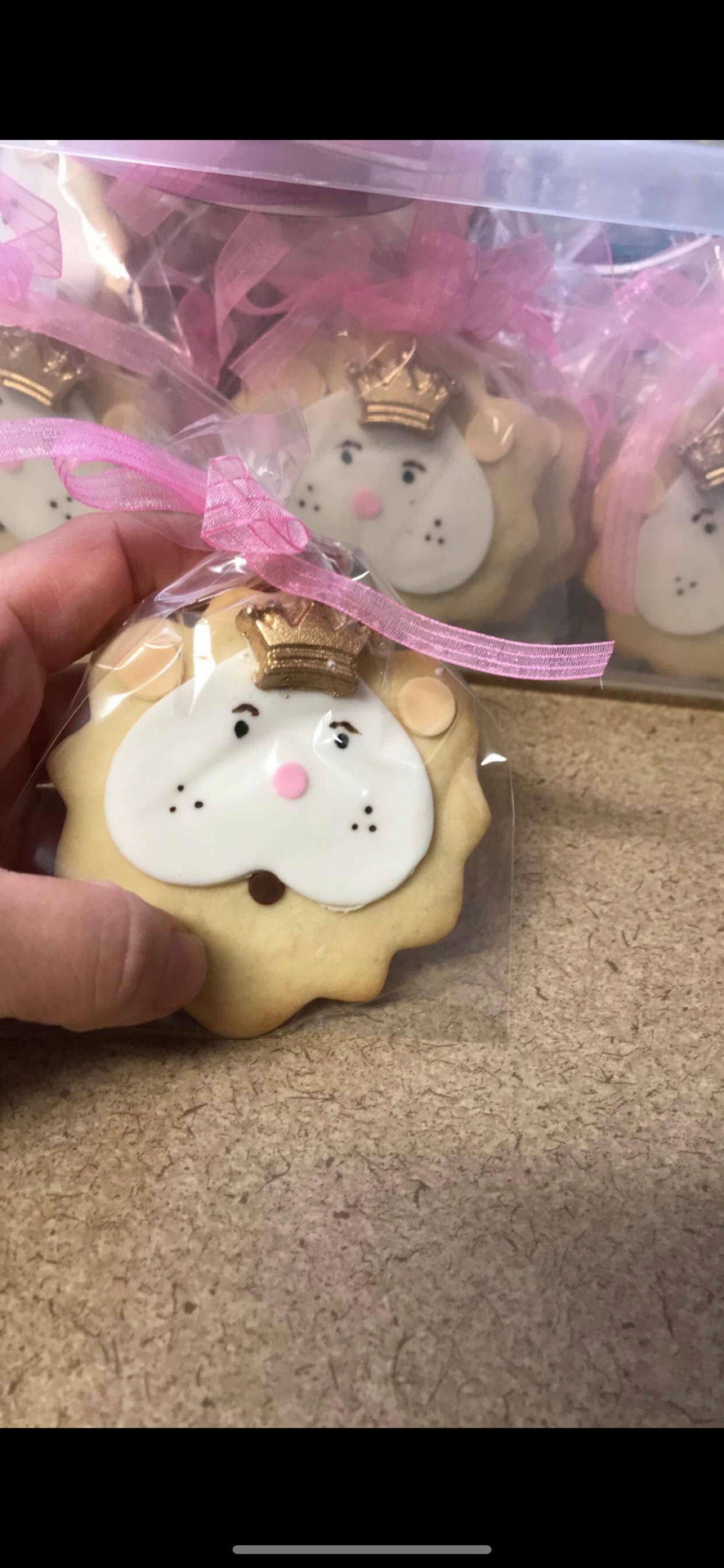 Dozen Sugar Cookies
Cookies: Flour, sugar, baking powder, egg, unsalted butter, salt
Royal icing: meringue & powder sugar
Crown is chocolate melts from merckens
Sugar cookies, topped with royal icing
All items are made to order from scratch. We specialize in sugar cookies! All listings are available in classic (vanilla) sugar cookies, chocolate chip or chocolate sugar cookies.
This listing is for 1 dozen themed cookies.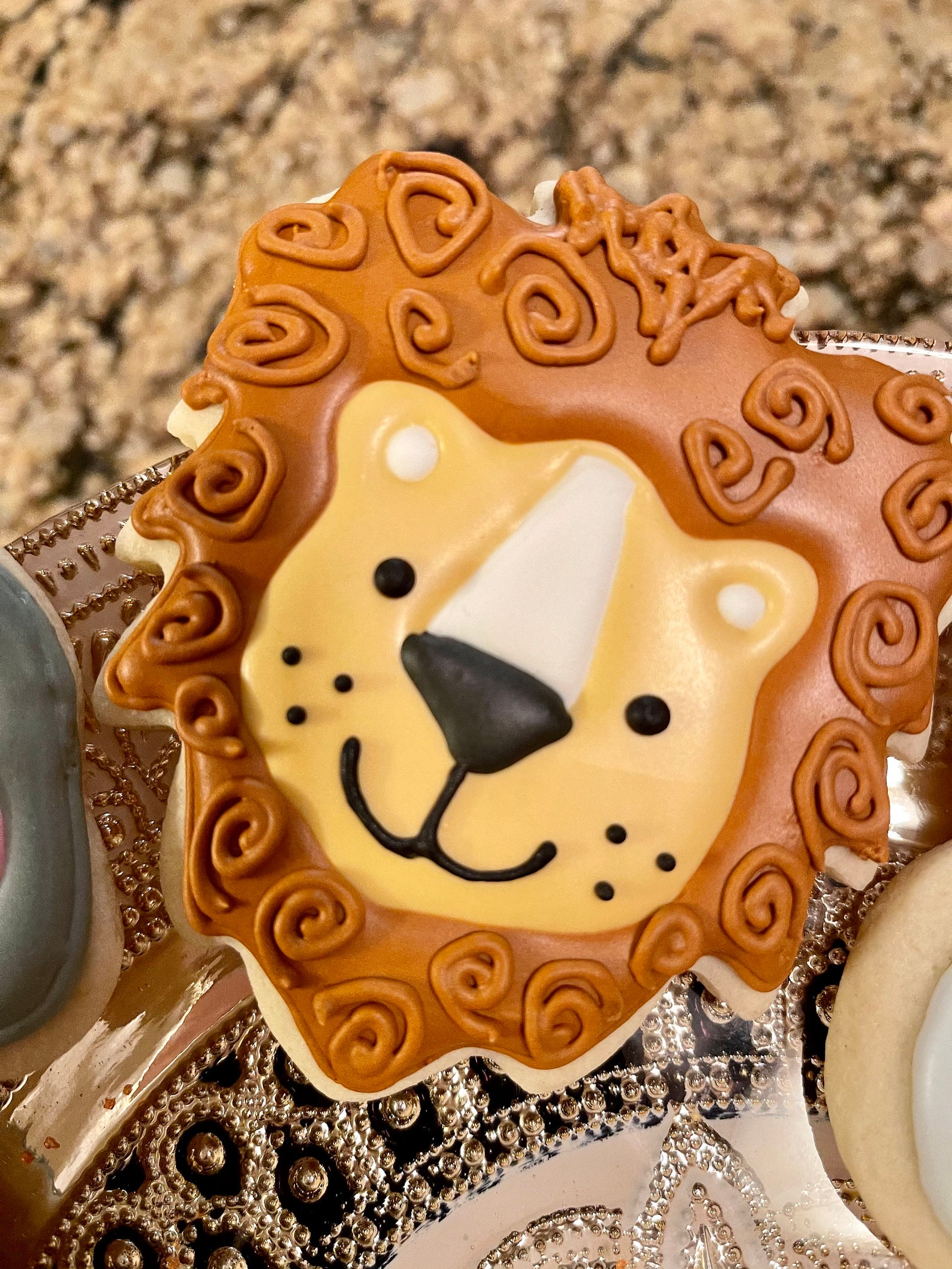 Zoo Safari Birthday Cookies 1 Dozen , Baby, Birthday, Desserts, Party Cookies, Baby Shower, Gift

1 dozen, made from scratch cookies—hand decorated with care and love. Not only cute, but absolutely delicious butter vanilla or chocolate cookies for the special occasions in your life.

Welcome to Cookie Nibble! Cookies are one of my favorite desserts and favorite topic for a blog because there are so many types of cookies to be enjoyed. I like looking at unique cookie designs for special occasions and holidays and finding interesting designers who make them fun to look at and inspire us to create our own designs. I hope you enjoy looking at these cookies as much as I do and have fun on this site!